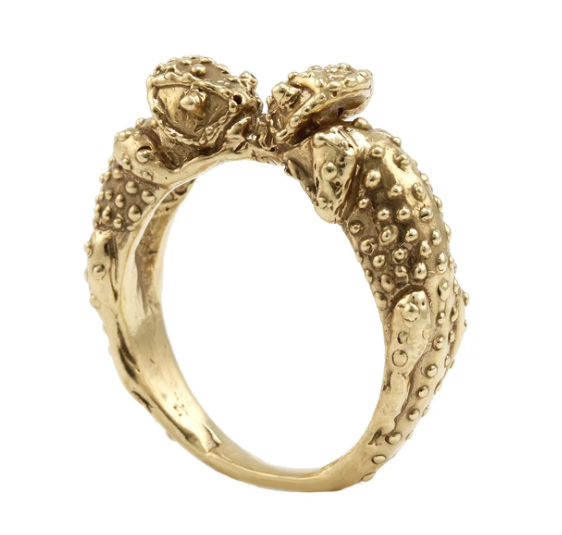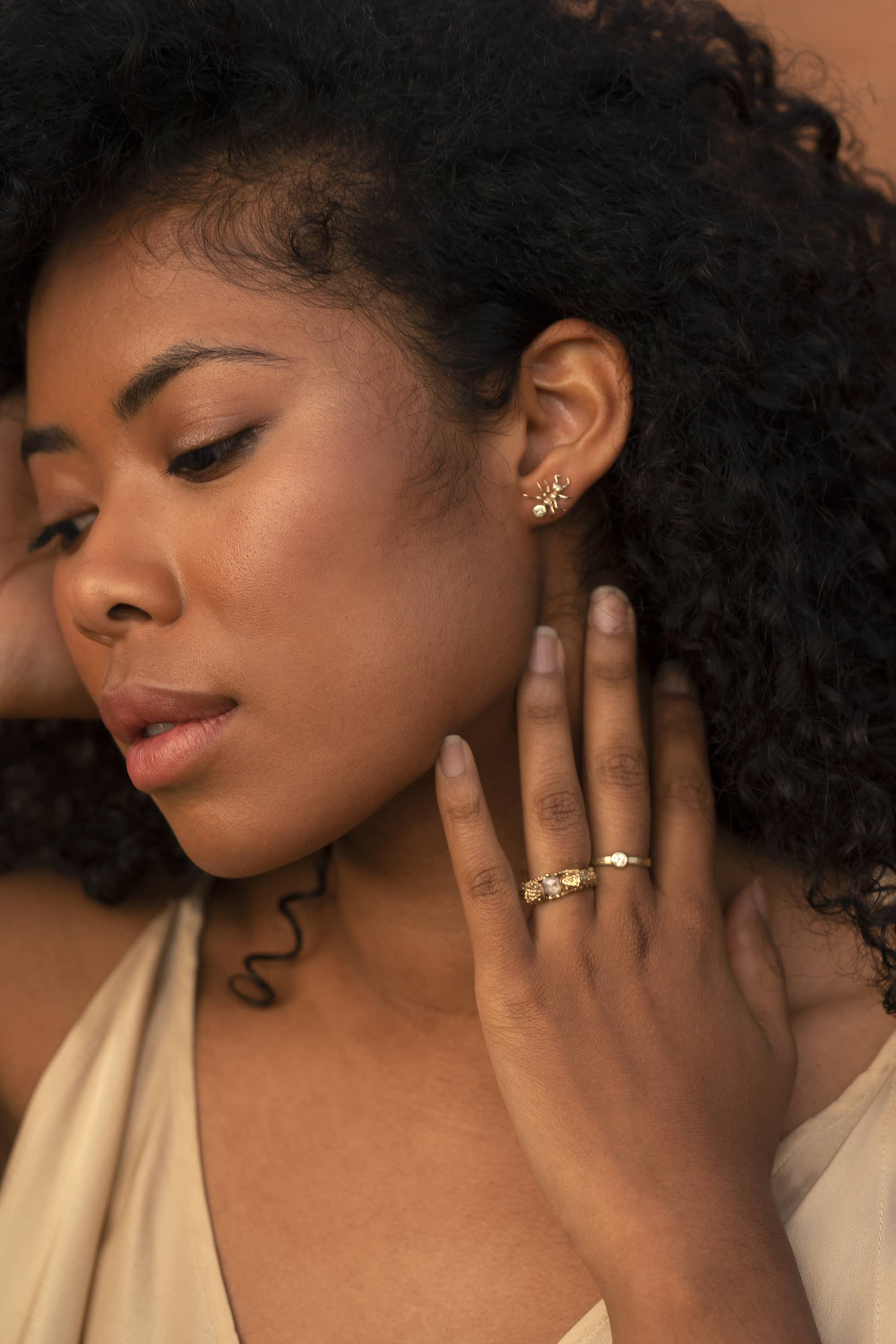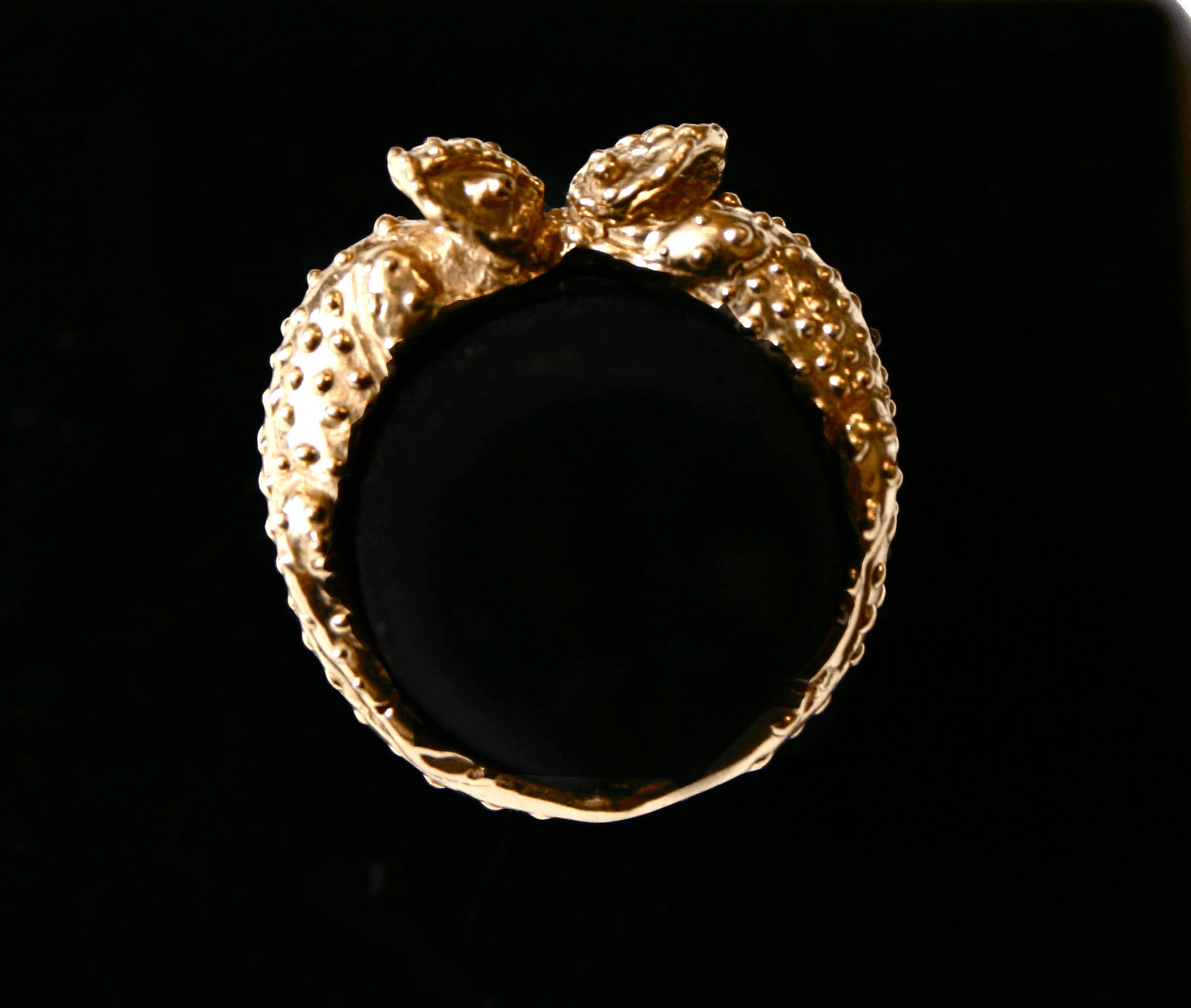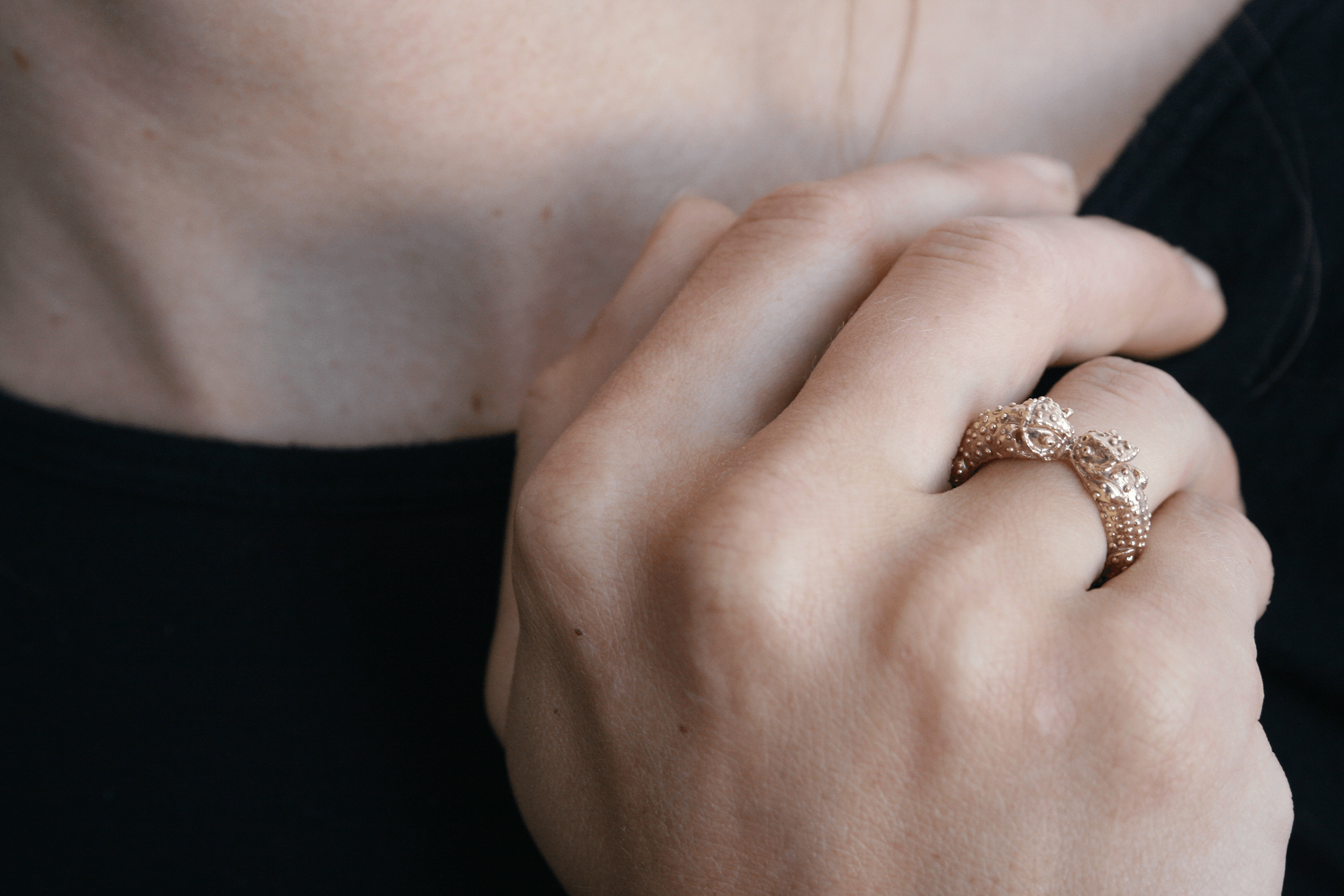 Two dainty, granulated chameleons are hand carved and hold hands to incase a beautiful Antique Rose Cut Diamond, or kiss with no stone. 
These chameleons perfectly depict the unity of love, finding the perfect mate to hang in there with. This is a future heirlooms piece! 
Available in 14k yellow gold. 
Size 6.5 . Please allow up to 7 days for resizing. 
Small Chameleon Ring