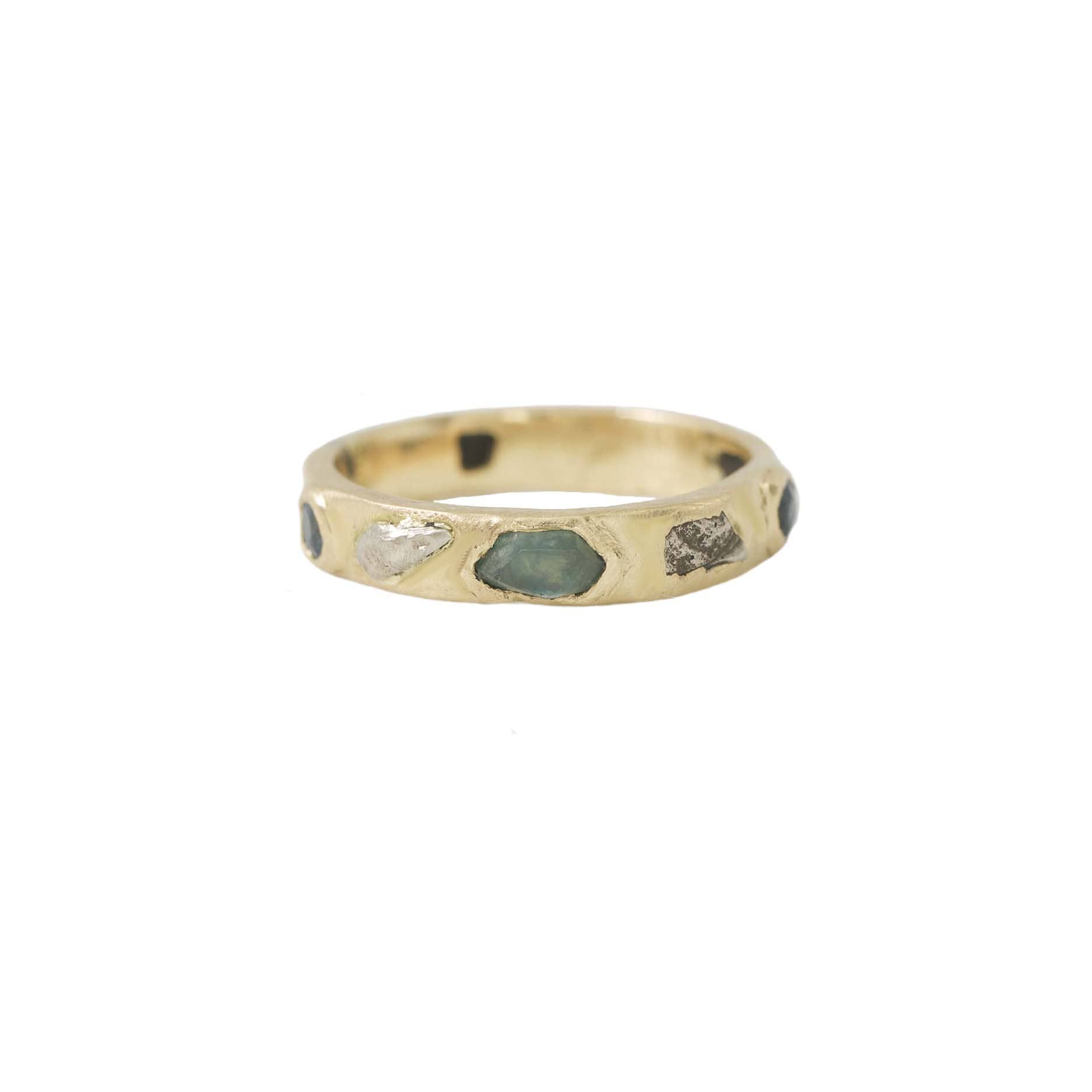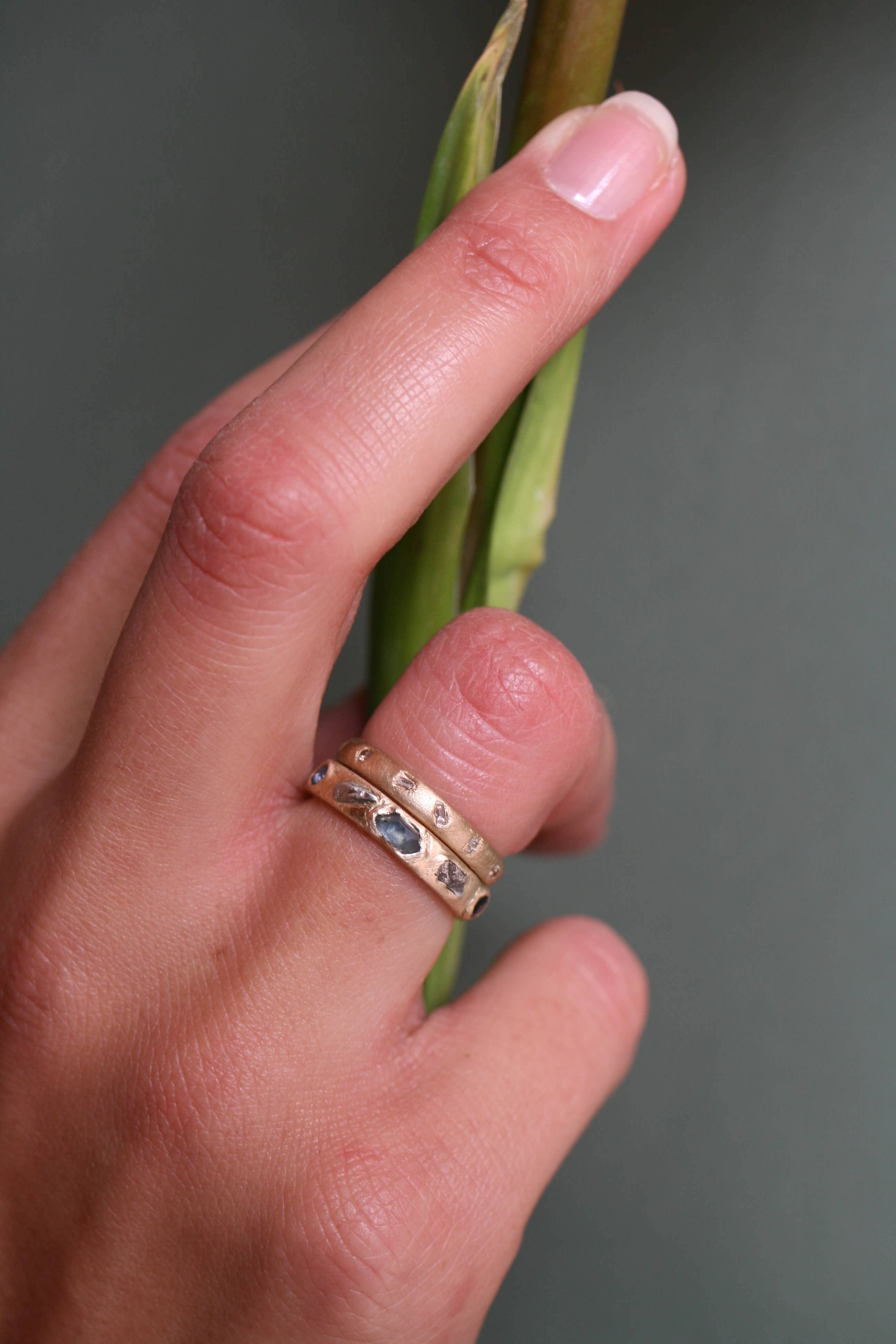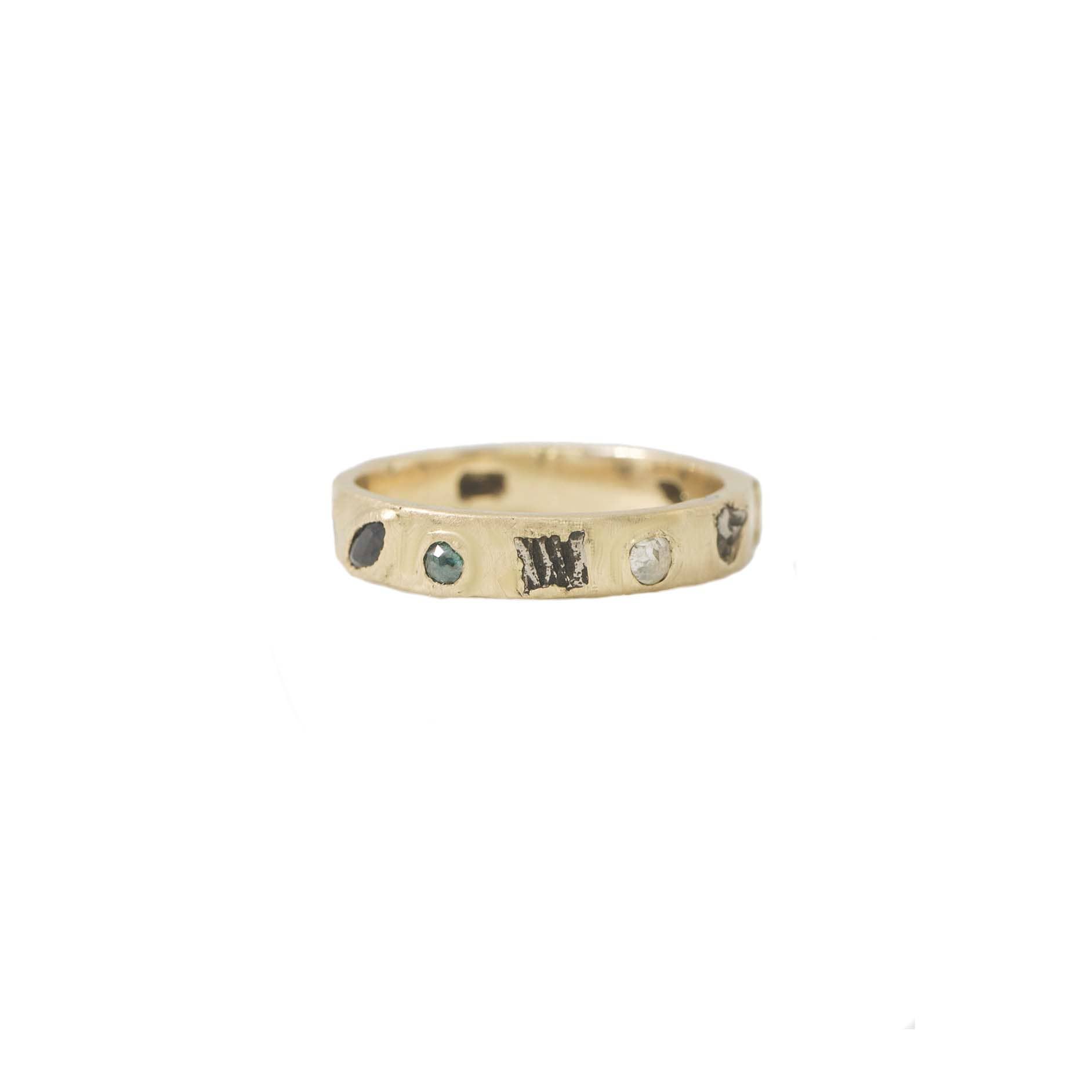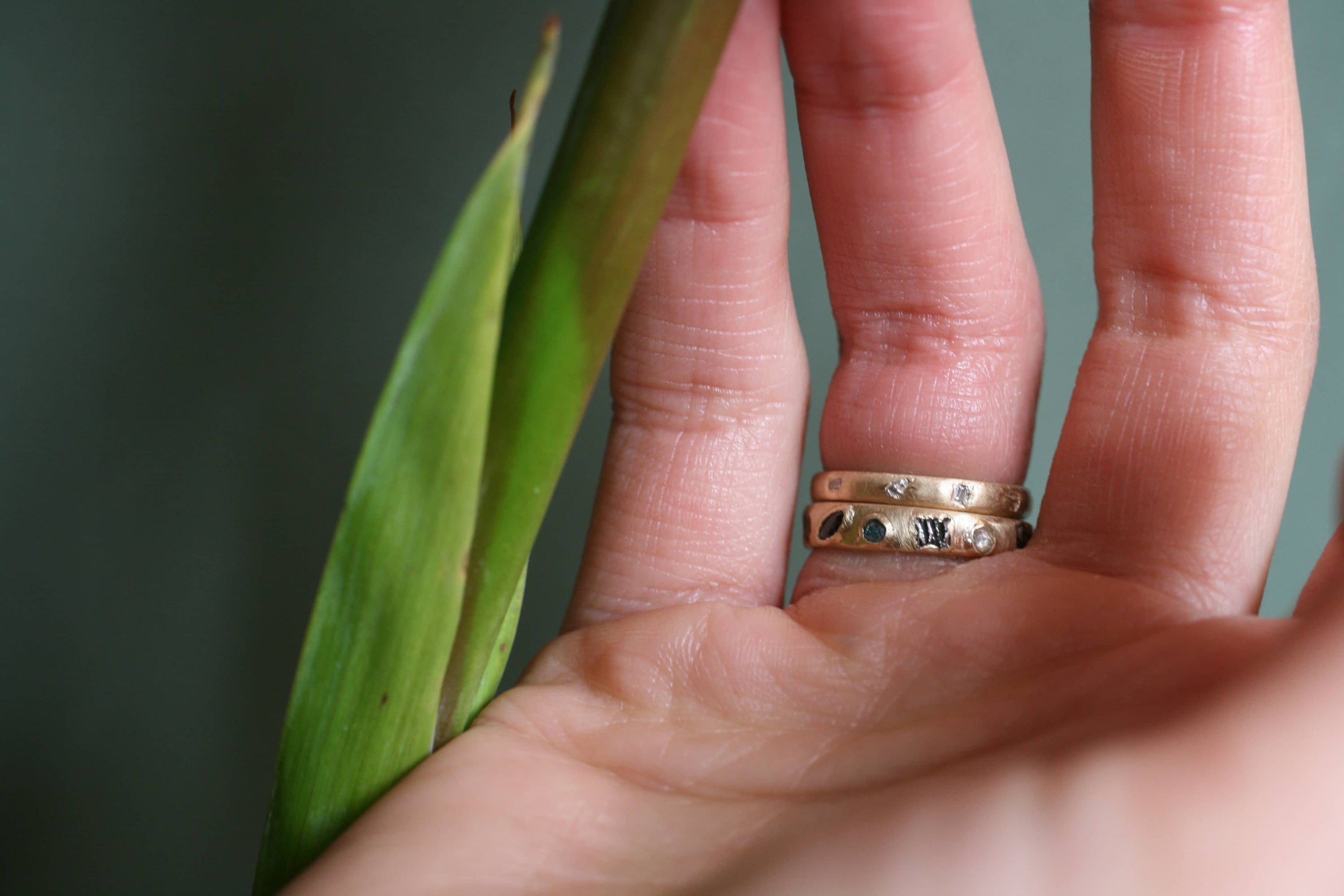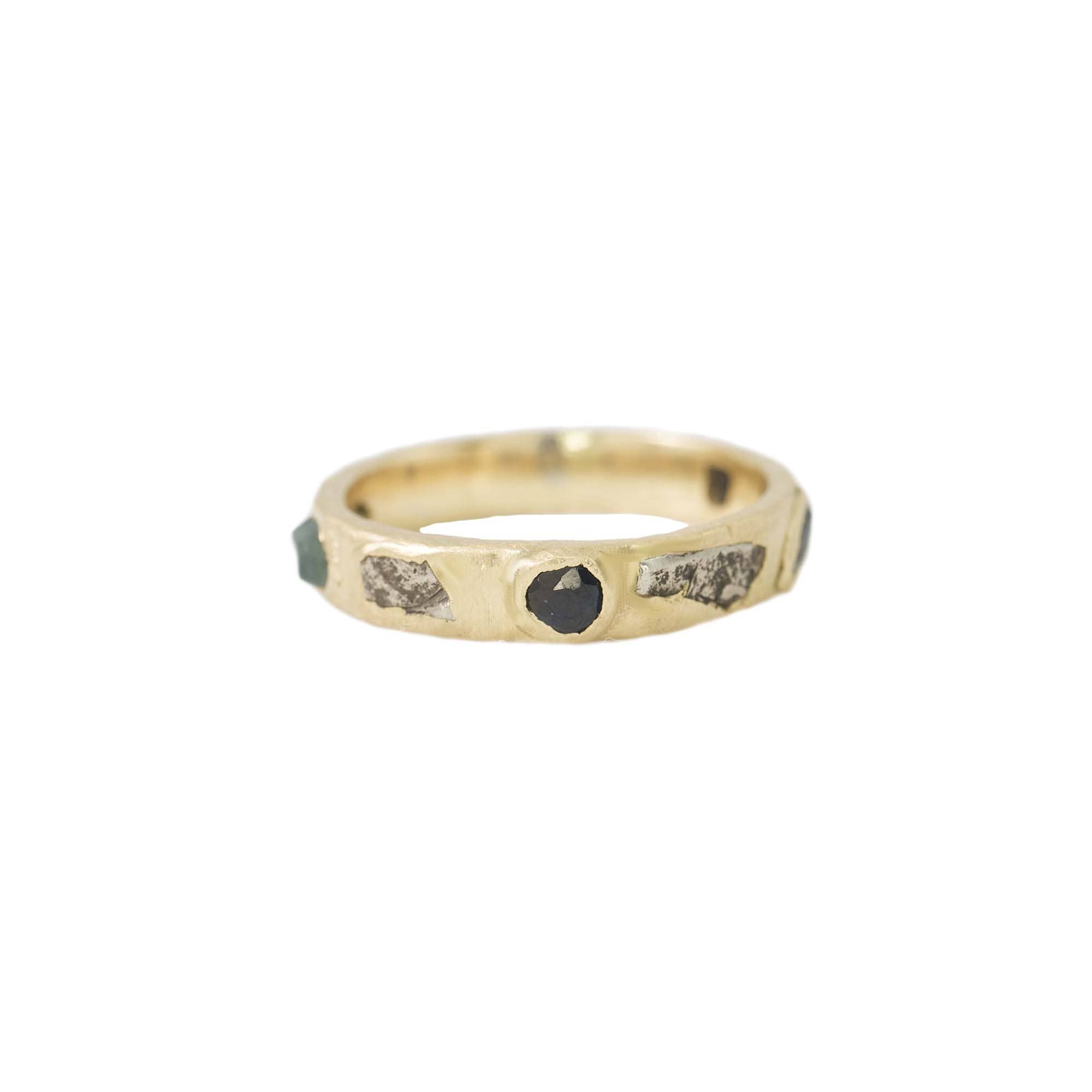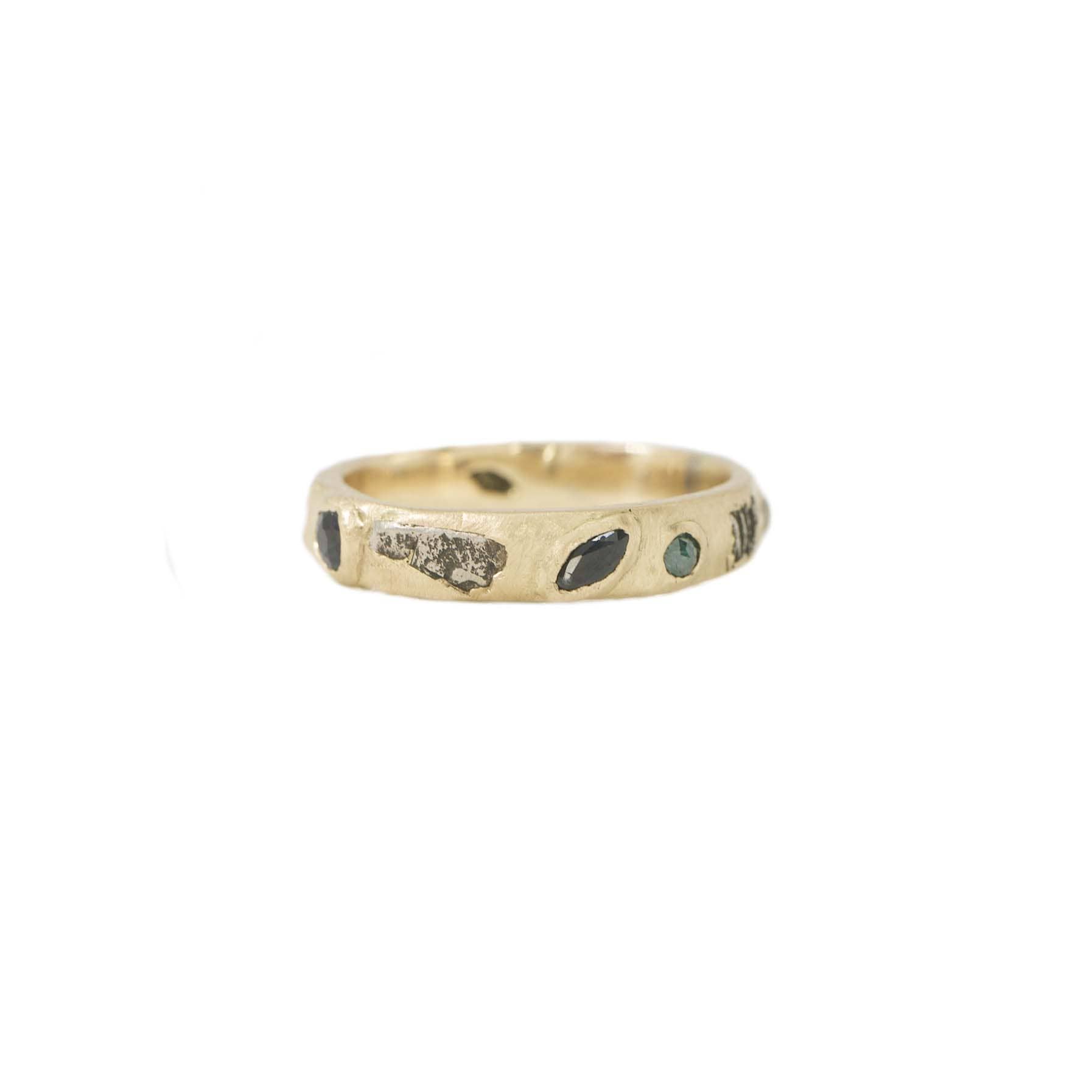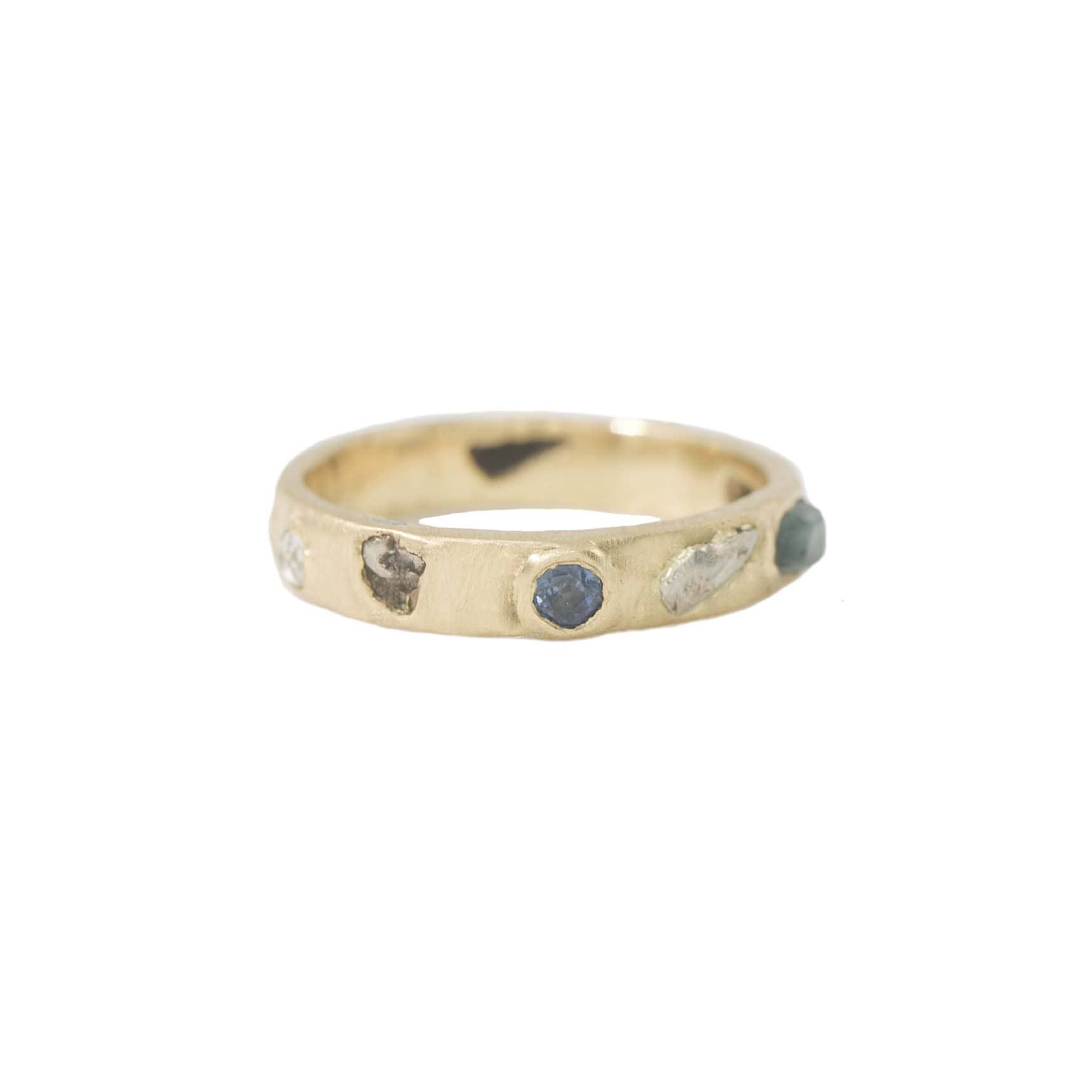 Sapphires are formed in what are called alluvial deposits. The Alluvial Band has those ancient vibes scattered with sapphires and diamonds and specs of hand carved rocks in white gold. 
-This ring pairs beautifully with our Myrrh ring  
-14k Yellow gold band, 14k white gold hand carved rocks six sapphires scattered througout the ring.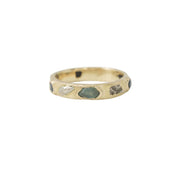 Alluvial Band