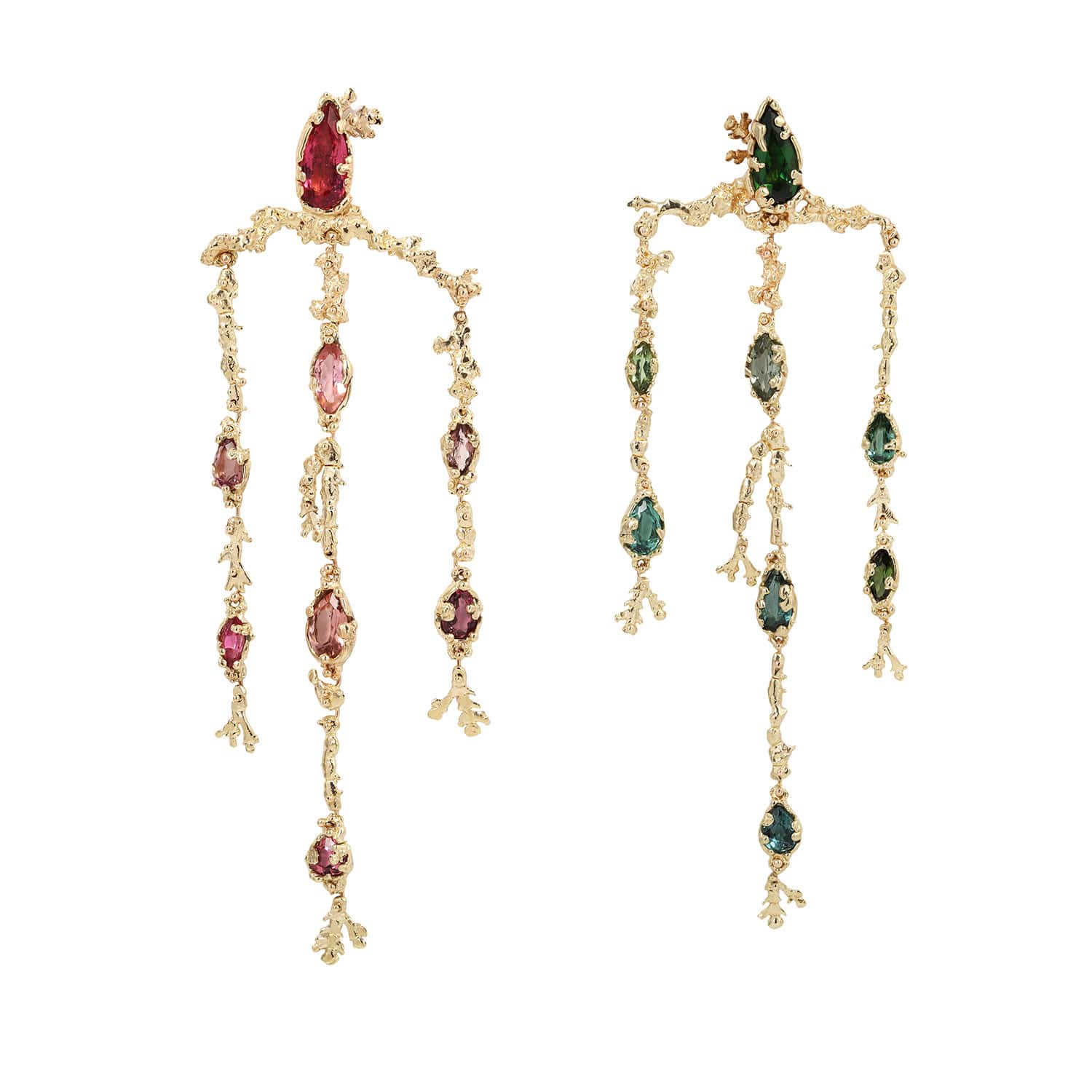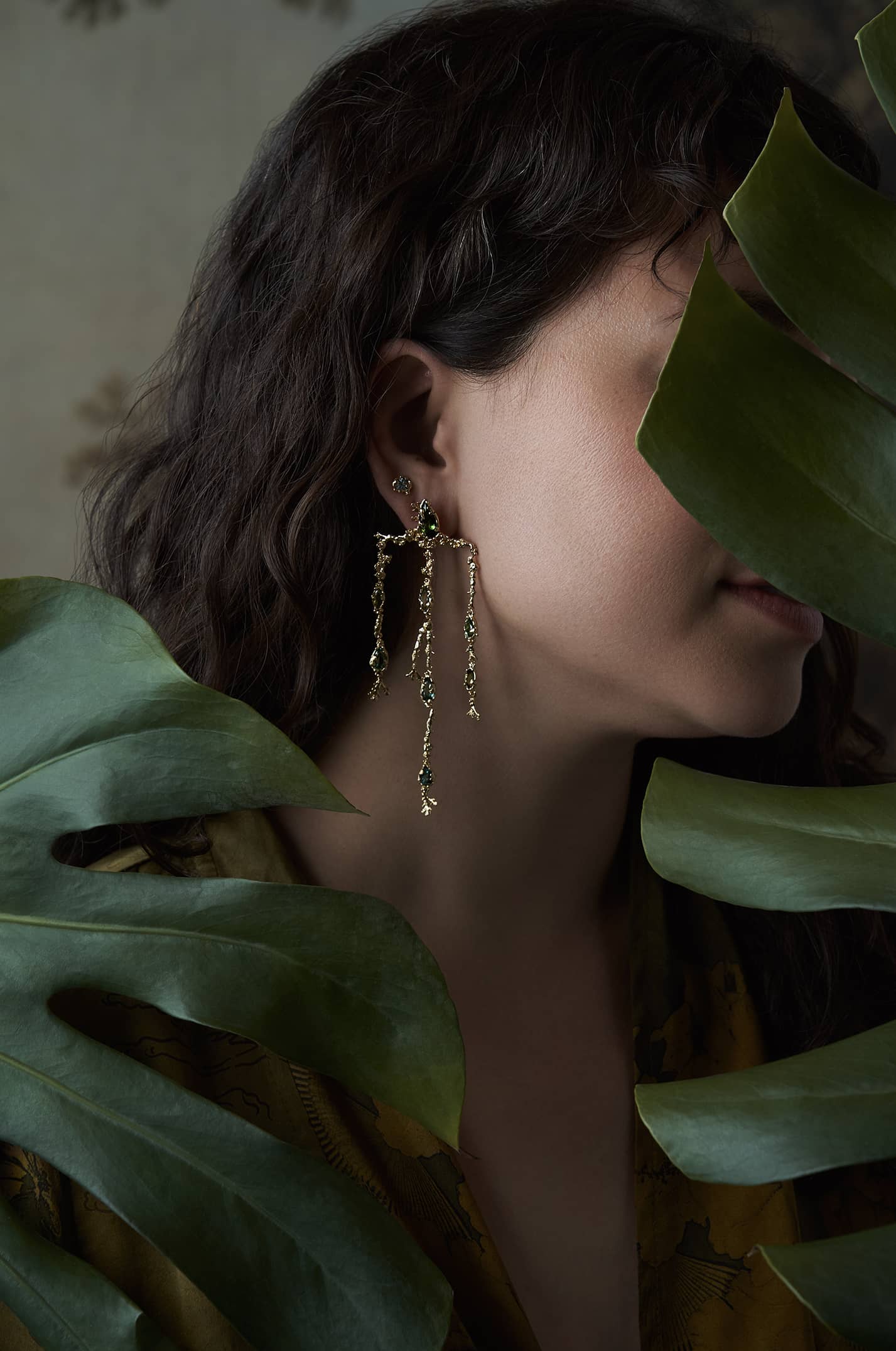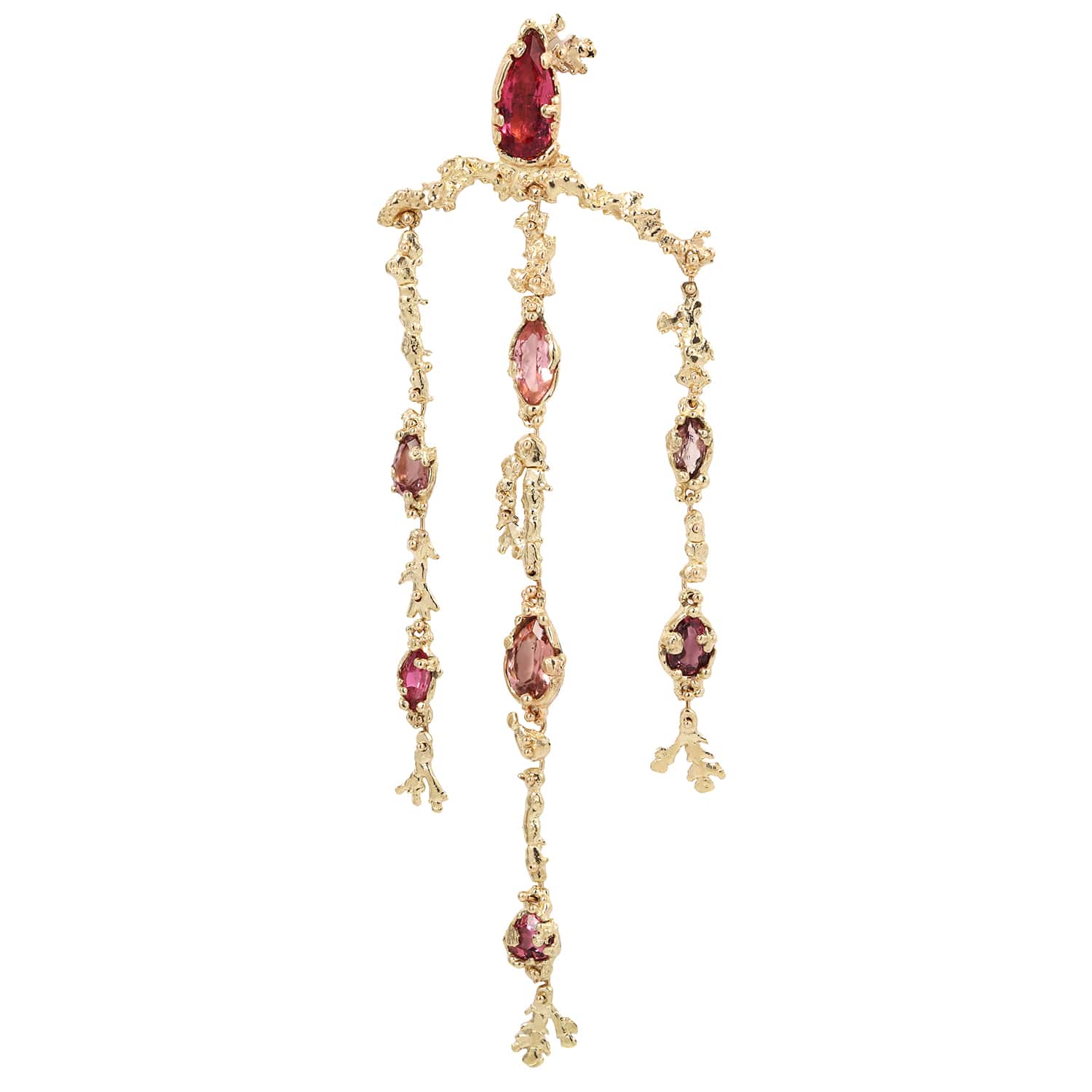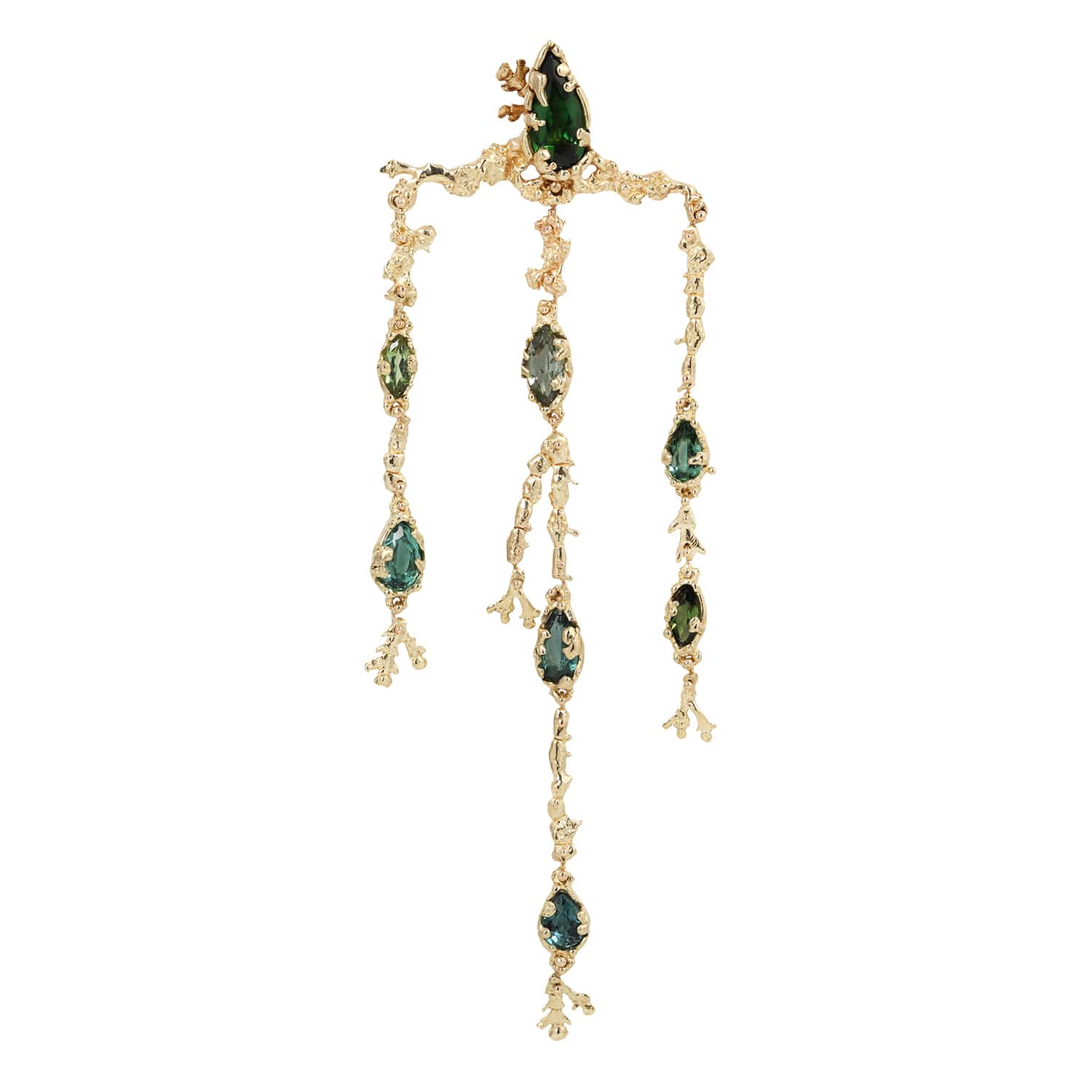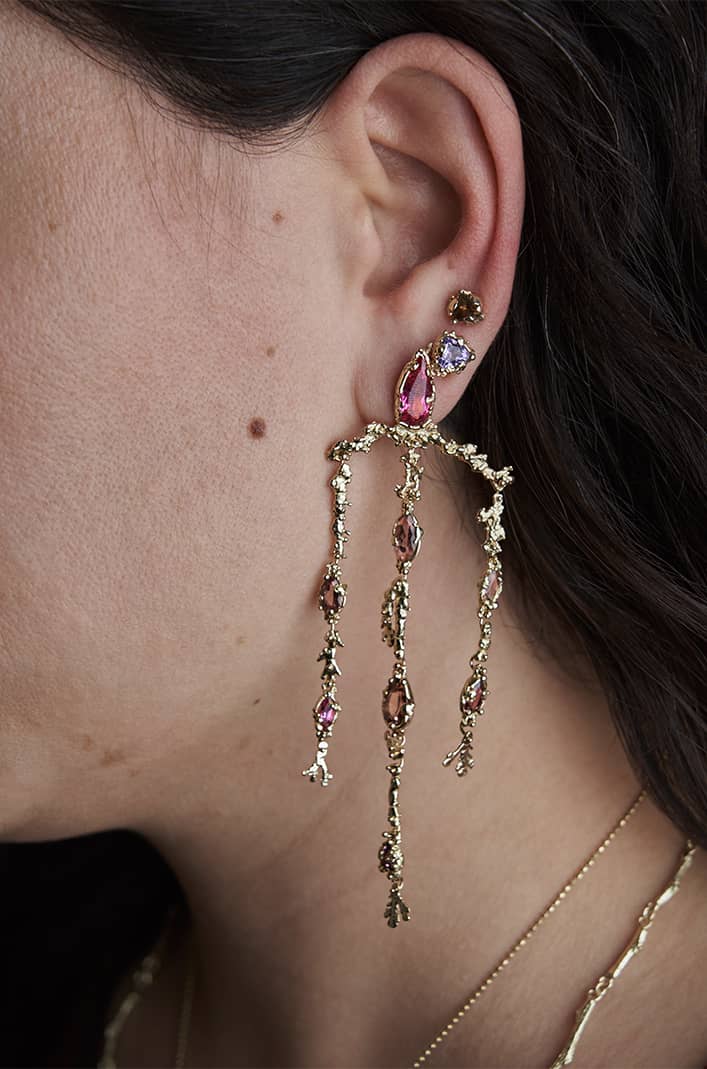 Tourmaline Coral Chandelier Earrings
One-of-a-kind hand carved chandelier earrings inspired by sea coral in 14k yellow gold with over 8 carats of natural pink and green toned tourmaline. These chandeliers have great movement and flow with the wearers movement when being worn. They are light weight regardless of their size. Each earring embodies a different color palate and variation of either pink or green tones of tourmaline stones. Tourmalines are known for their amazing array of color and I wanted to show case that magic in an epic pair of earrings. 
A fun fact about the two large pear tourmalines on the top of each earring is that they are old stock tourmalines from the 80's. My mother, also a goldsmith had been holding on to them for some time and recently showed them to me and I immediately envisioned them in a design. After several months of hunting for other tourmalines to compliment each center stone, and hours of going back and forth if I should combine the colors on each earring I finally arrived at each one being a unique color palate and I couldn't be more thrilled that I chose to do so.  
Each earring comes with a post back and a La Pousette earring back. La Pousette earring backs are known for being the most trust worthy and easy to use backing system. Each earring locks when being worn to insure that these beauties are snug against the ear and never come on done while being adorned 
Specifications:
Sustainability – Recycled metal, no new mining. Old stock gemstones. 

Metal – Recycled 14k yellow gold 
Metal Weight- 9.32 grams of 14k yellow gold per earring

 Earring  Weight (with stones): 10.6 grams per earring 
Stones – Tourmaline, 8.49 total carat weight (both earrings)
Green Earring- 1.33 carat for top pear stone. 4.20 total carat weight. Variation of 8 stones in pear and marquise shapes.  
Pink Earring- 1.42 carat for top pear stone. 4.29 total carat weight. Variation of 8 stones in pear and marquise shapes.  
Measurements –  32.07mm wide x 98.15mm top to bottom
Earring style- Post and La Pousette earring back

Tourmaline Coral Chandelier Earrings