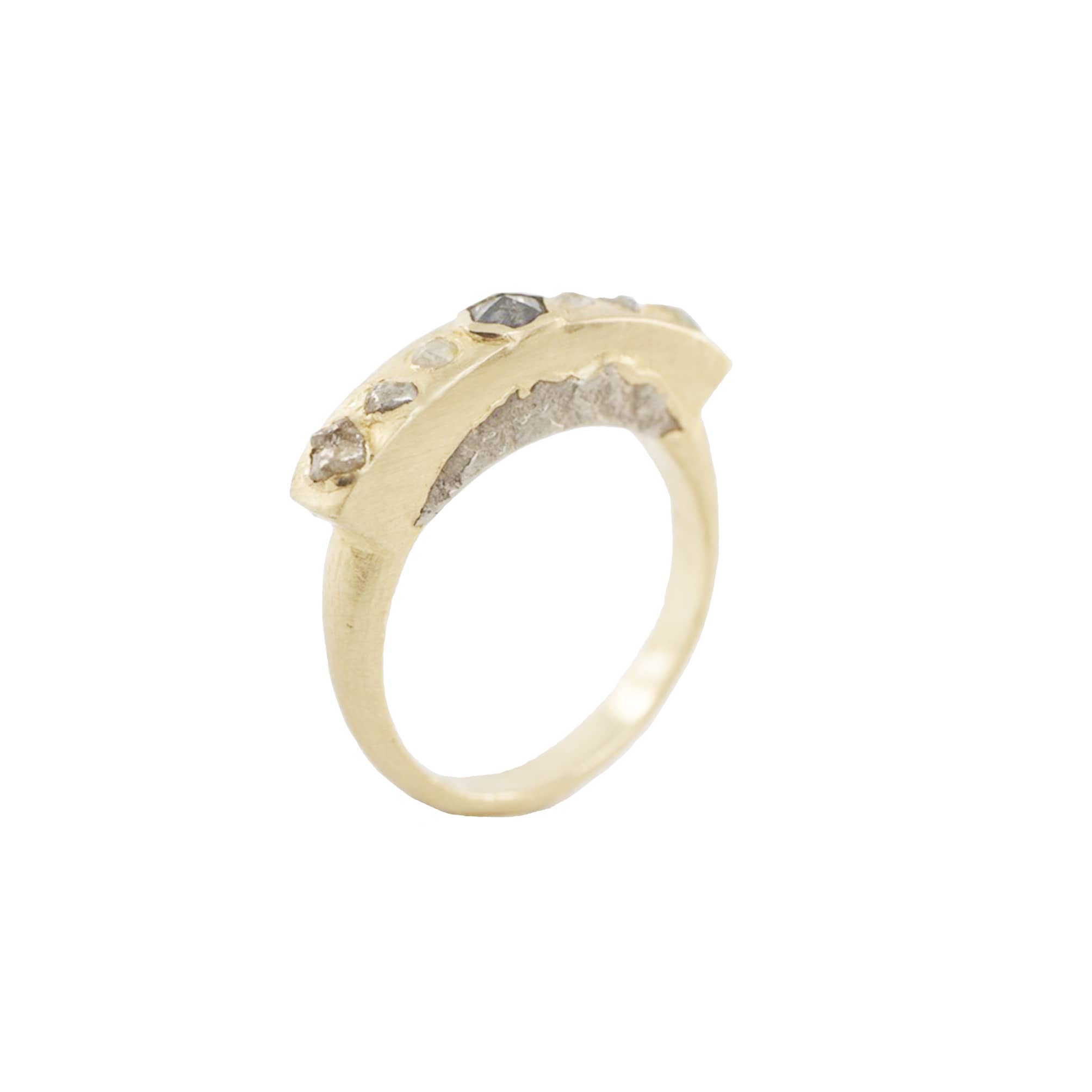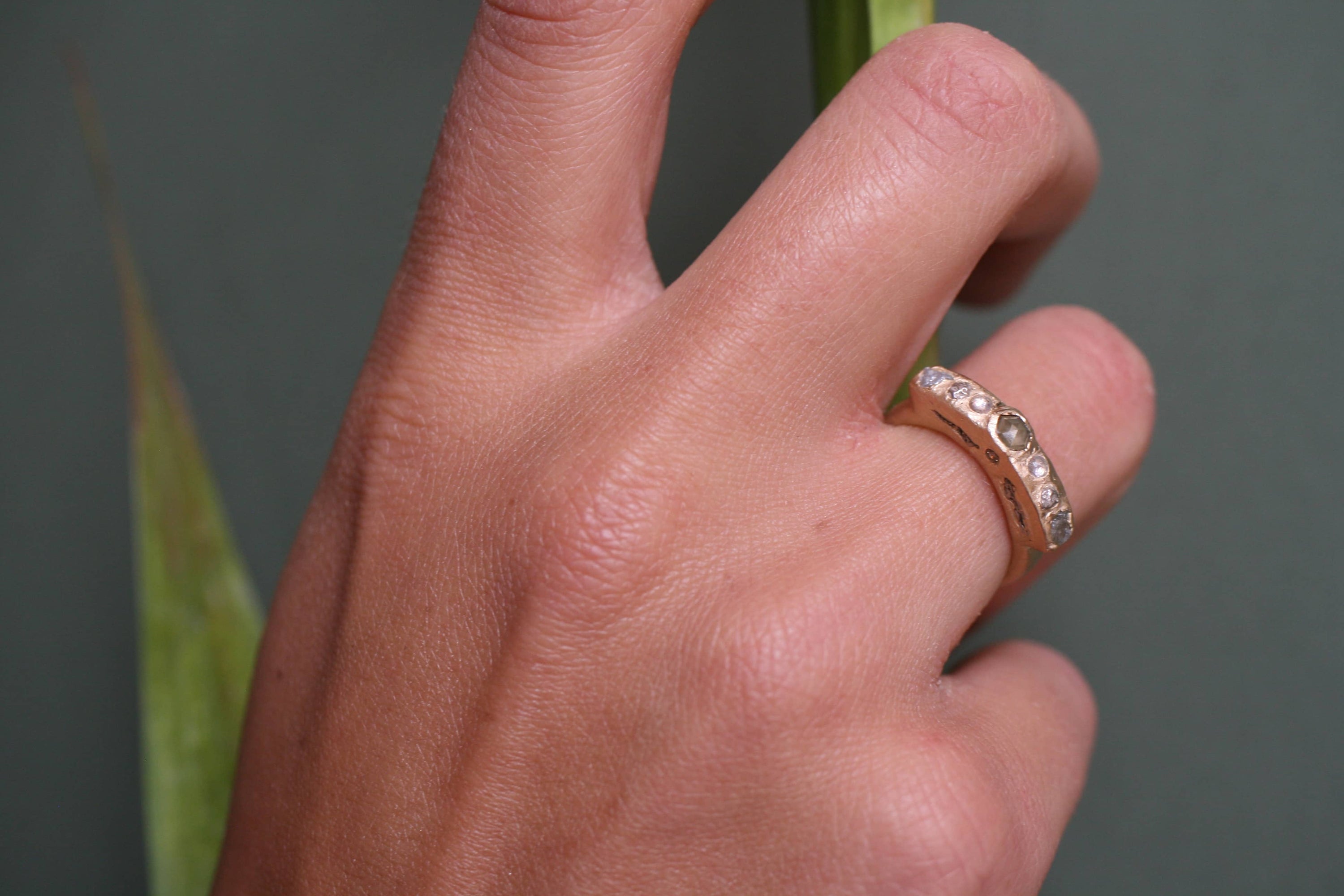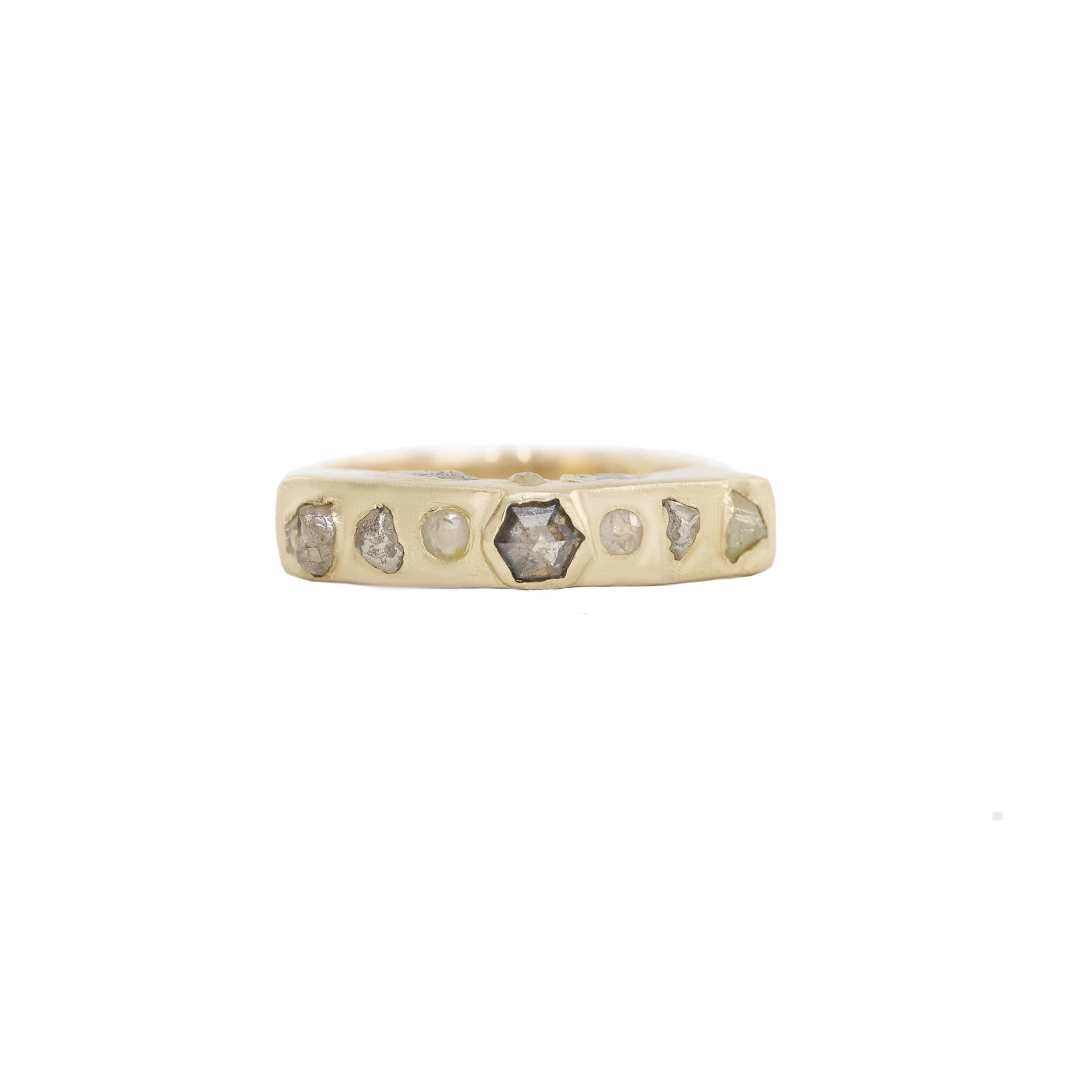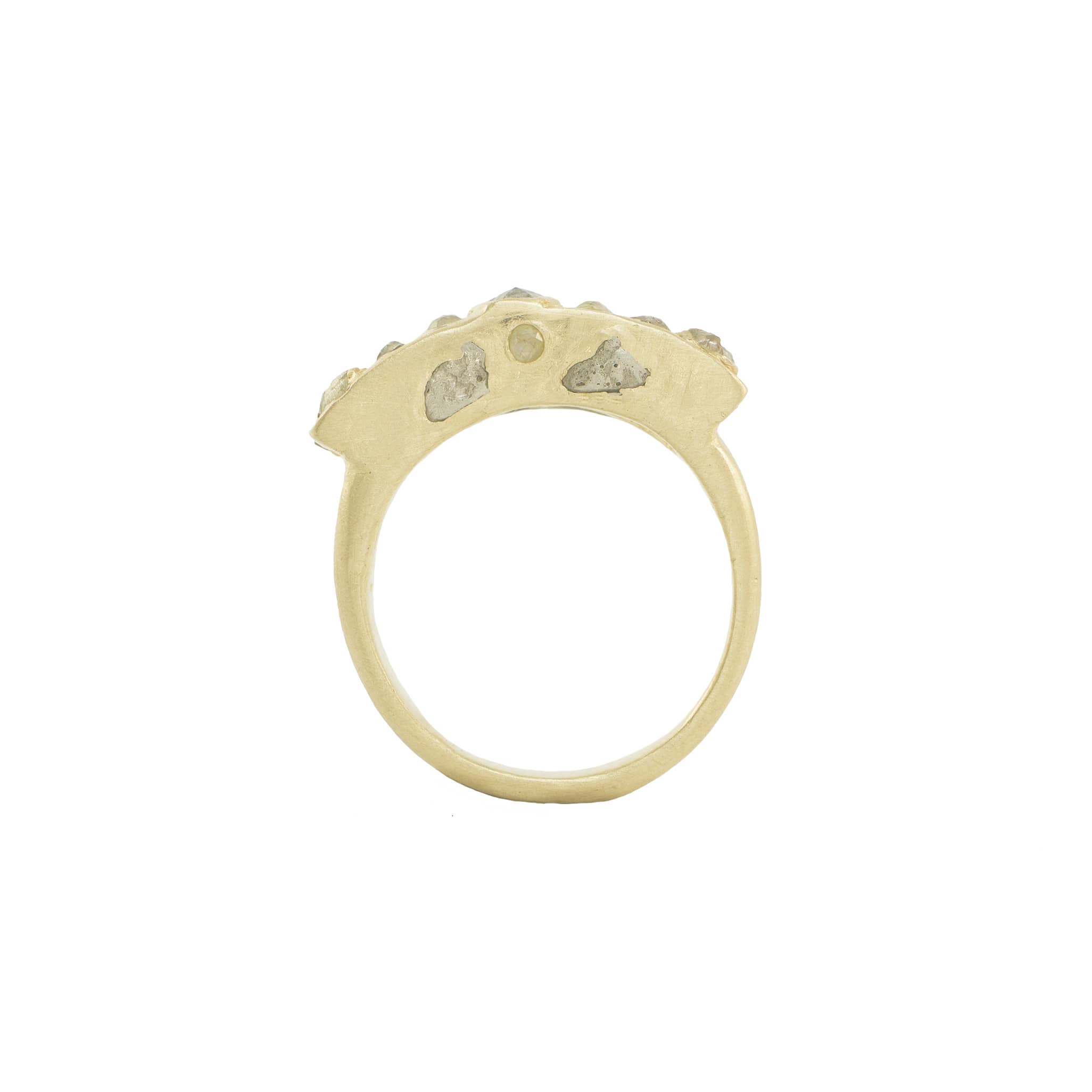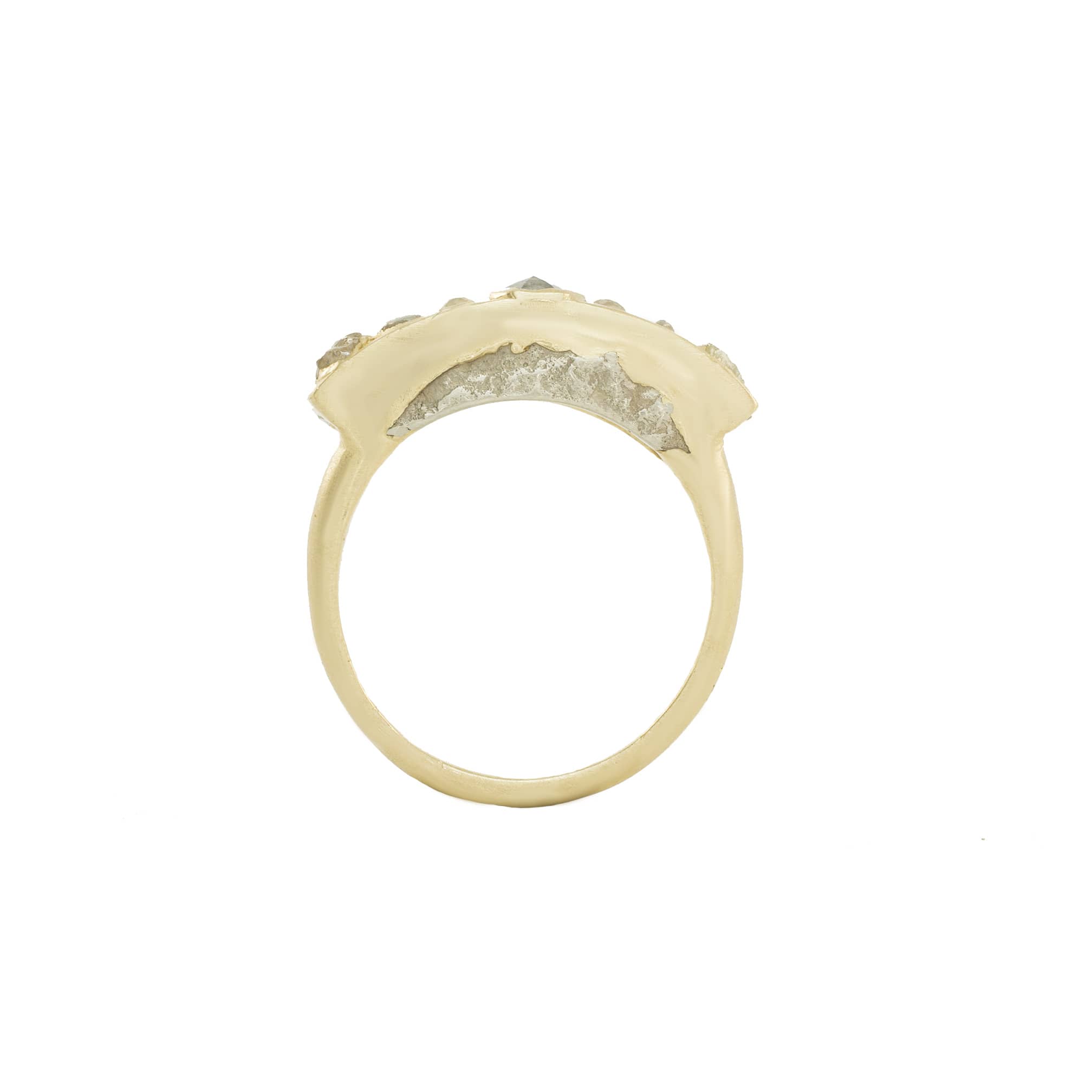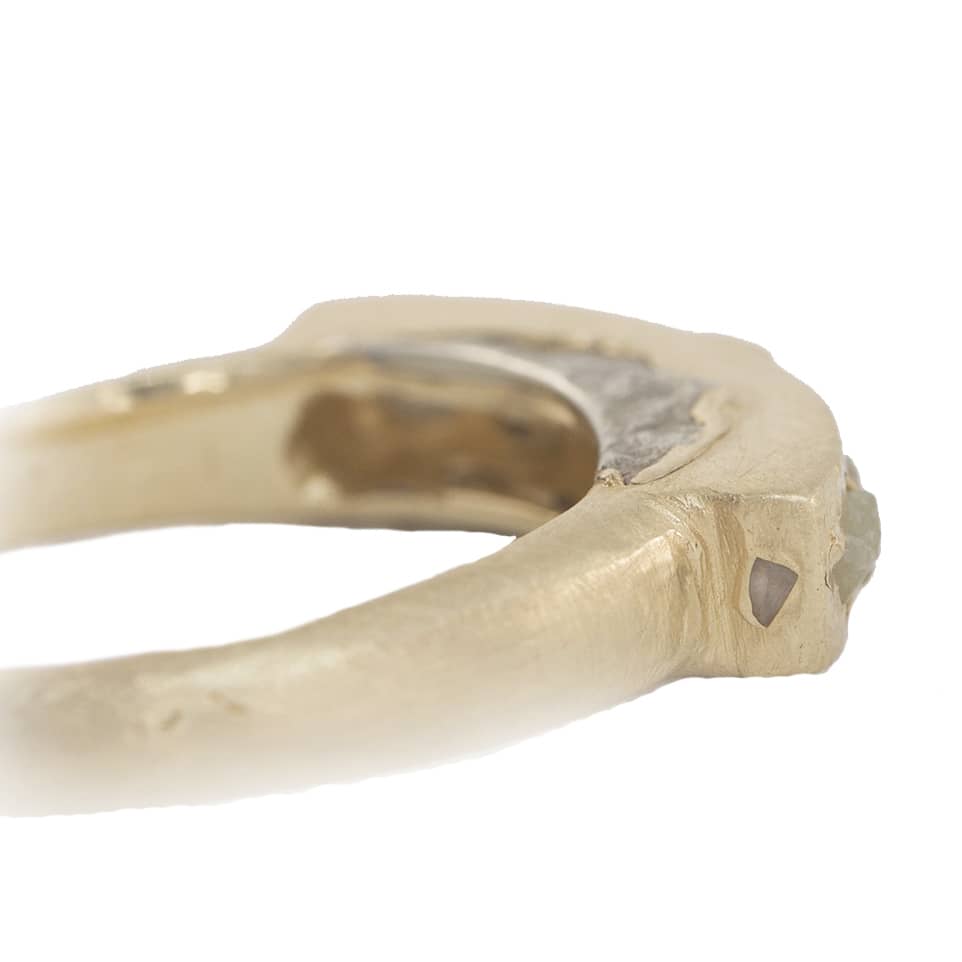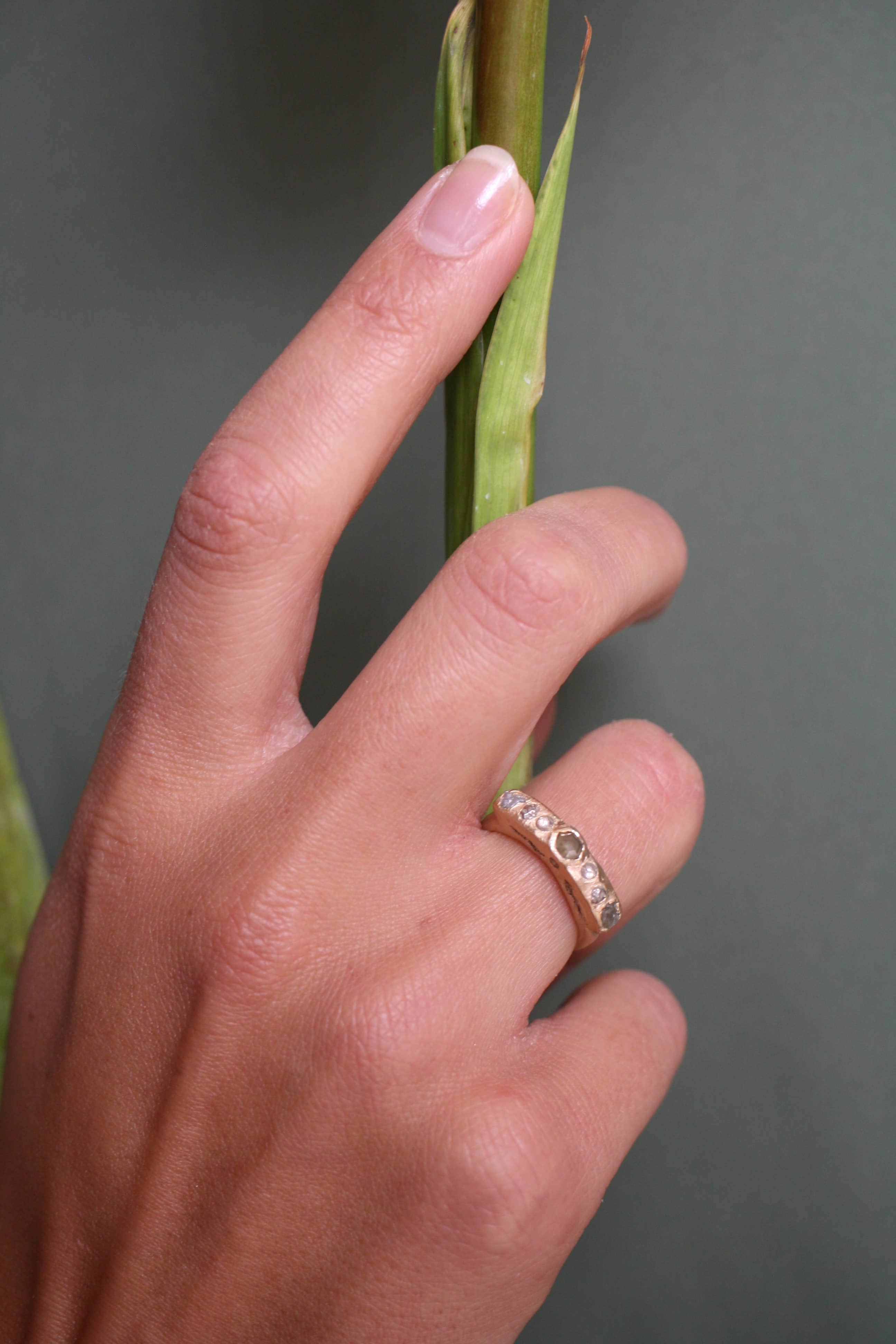 A 14k yellow gold ring with a whole lot of detail. A natural .2 karat diamond sits at the top of this design followed by two 2mm rose cute diamonds on each side, two hand carved white gold rocks, and two rough diamonds. This ring also has two marquise diamonds on the shoulders of the rings and details from every perspective. 
This beautiful shape stacks lovely with other small rings while also has an amazing profile. 

Available in size 6.5 please give an additional 2-3 weeks for resizing. 
__AVAILABLE AT SHIBUMI GALLERY in Berkeley ___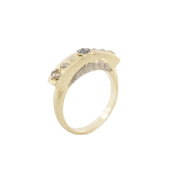 Extrusive Igneous Ring