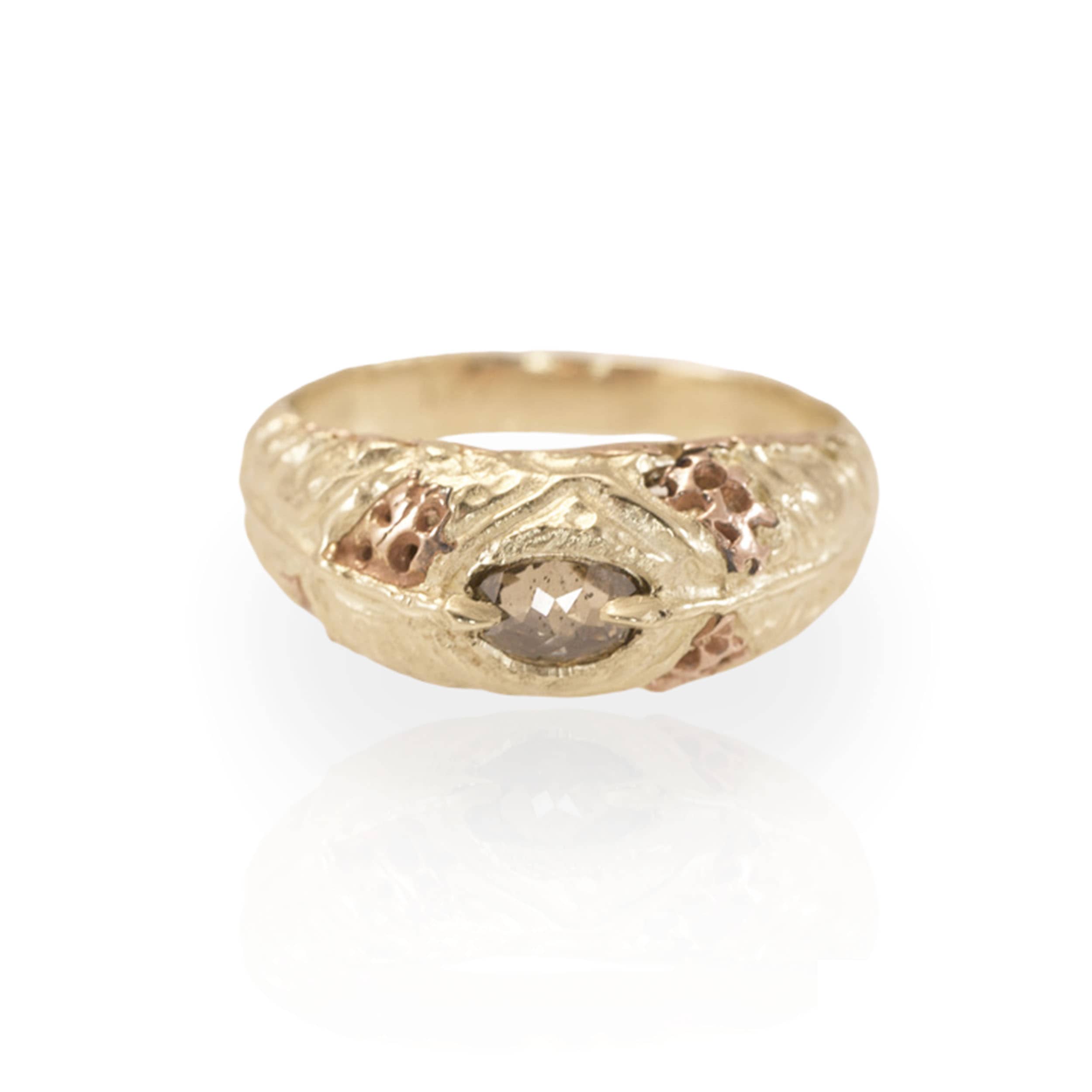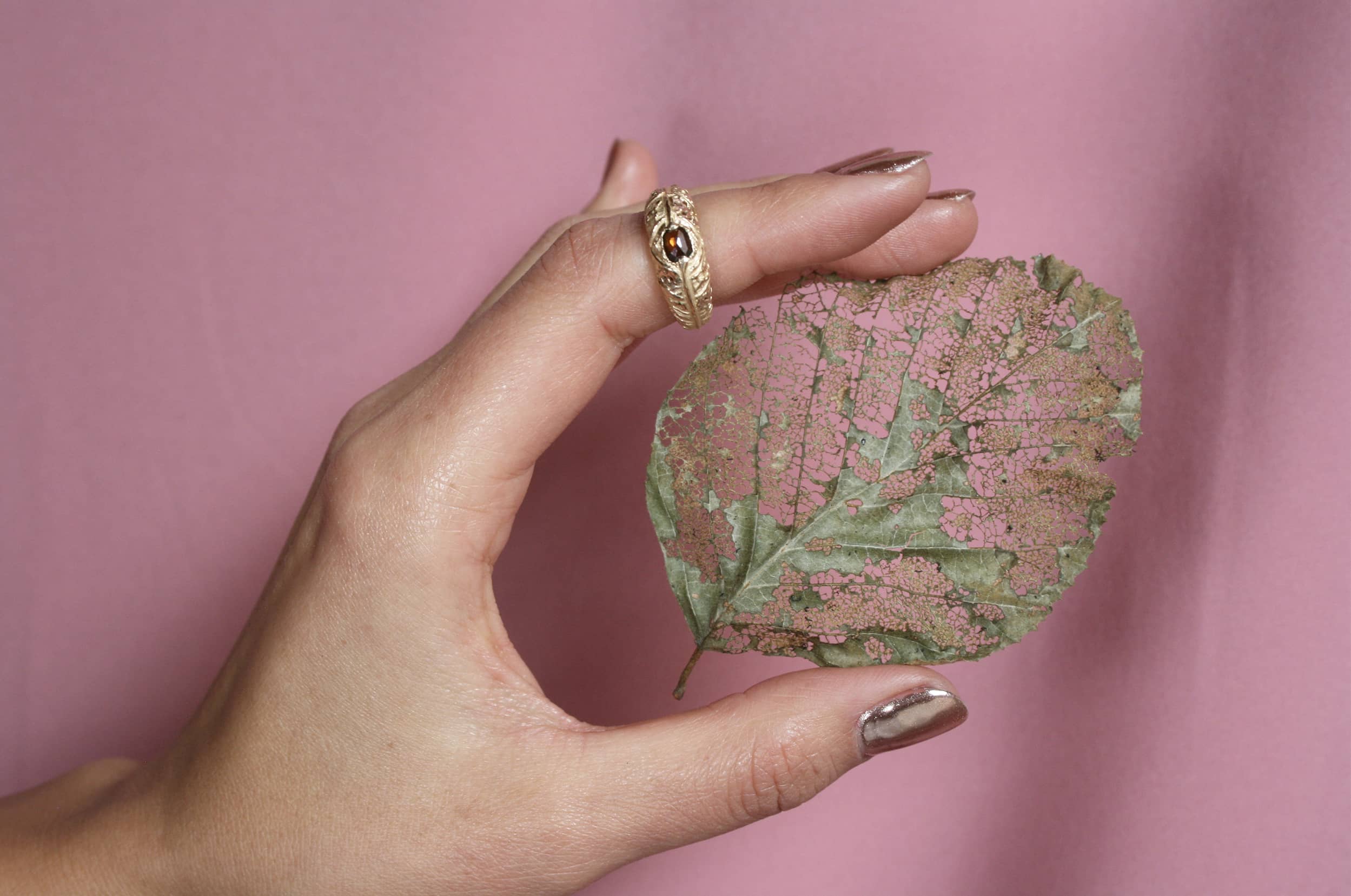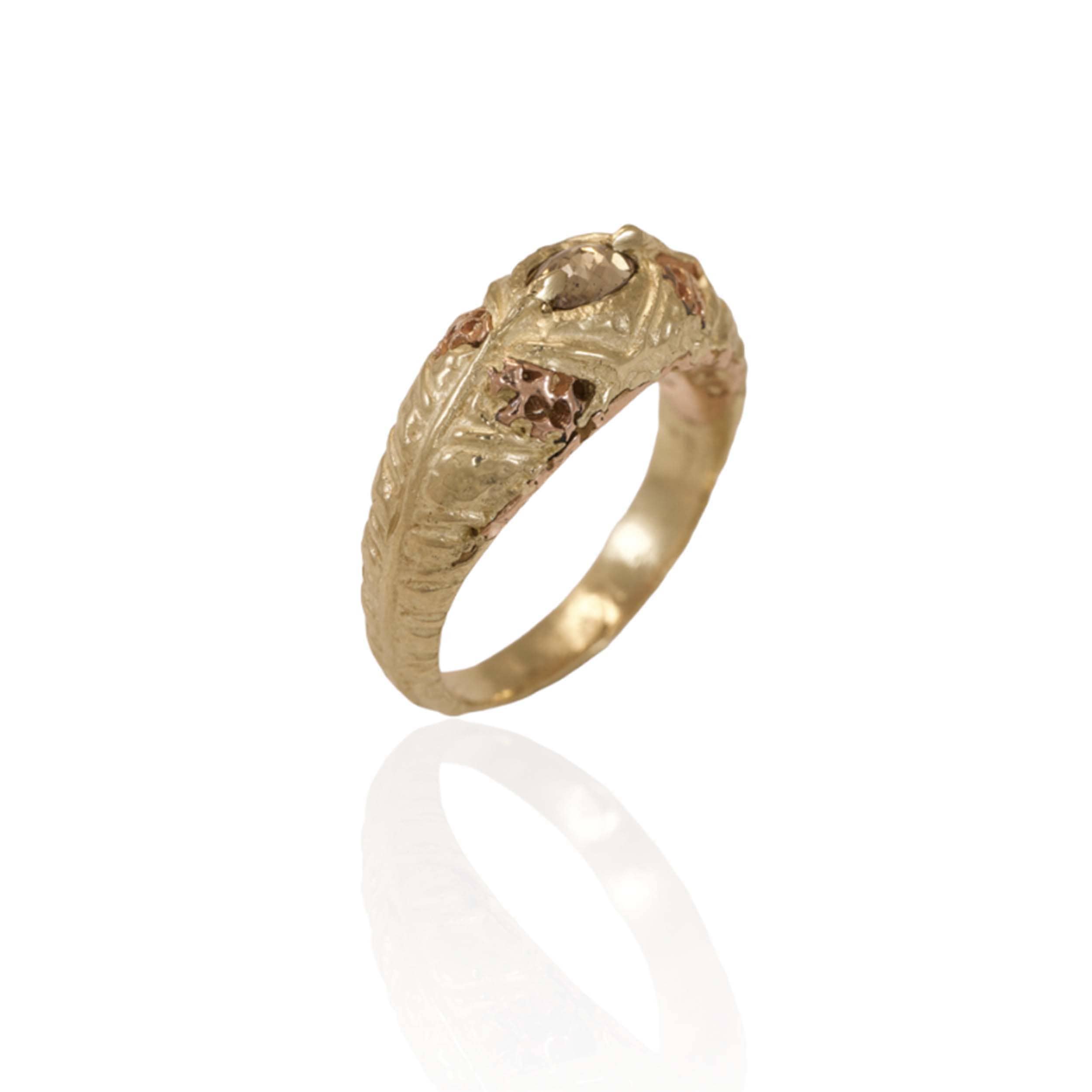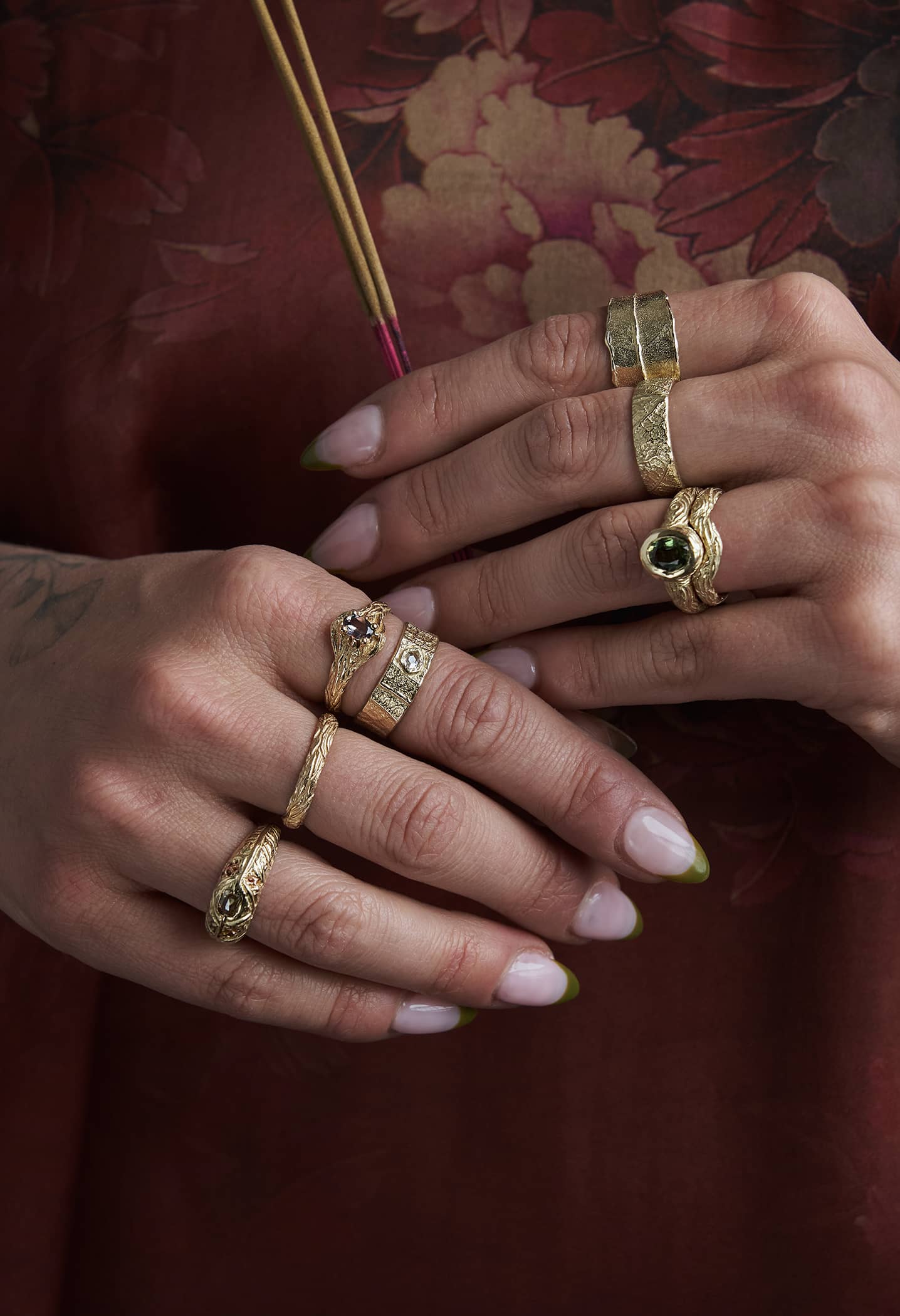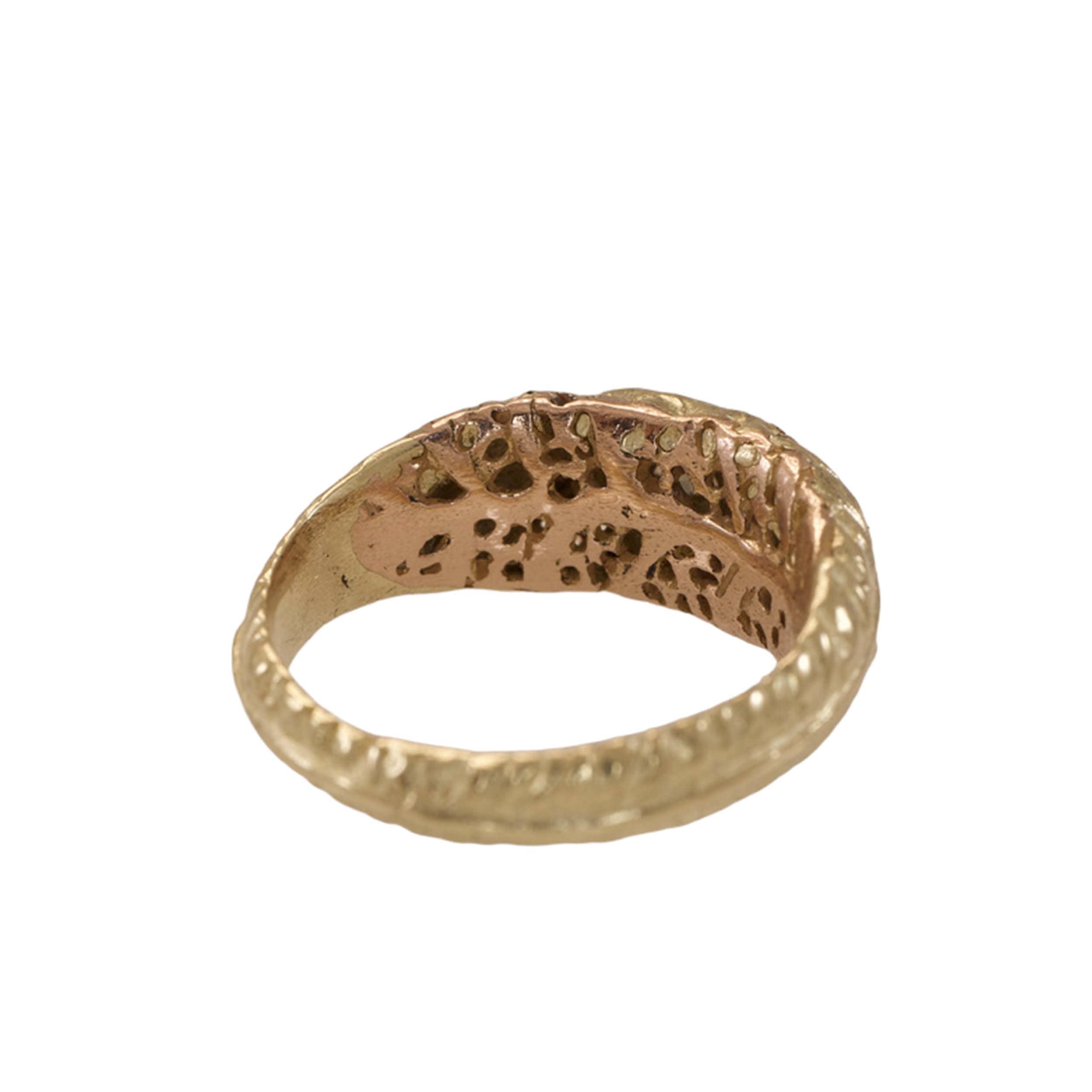 When leaves fall from a tree to the ground they become "Litterfall". This 6mm wide Domed ring band holds a natural double cut .28 karat diamond, and is the perfect juxtaposition of vibrant leaf texture in 14k Yellow Gold, accompanied with bits of dead leaf motif carved in 14k Rose Gold. 

It has the most fantabulous little under-gallery (or inside of ring).
This ring has a high polish and matte finish creating great contrast to show the amazing detail and texture throughout the whole design. 
Available in size 6.25 Contact for sizing options.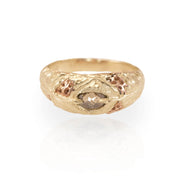 Macro Litterfall Ring