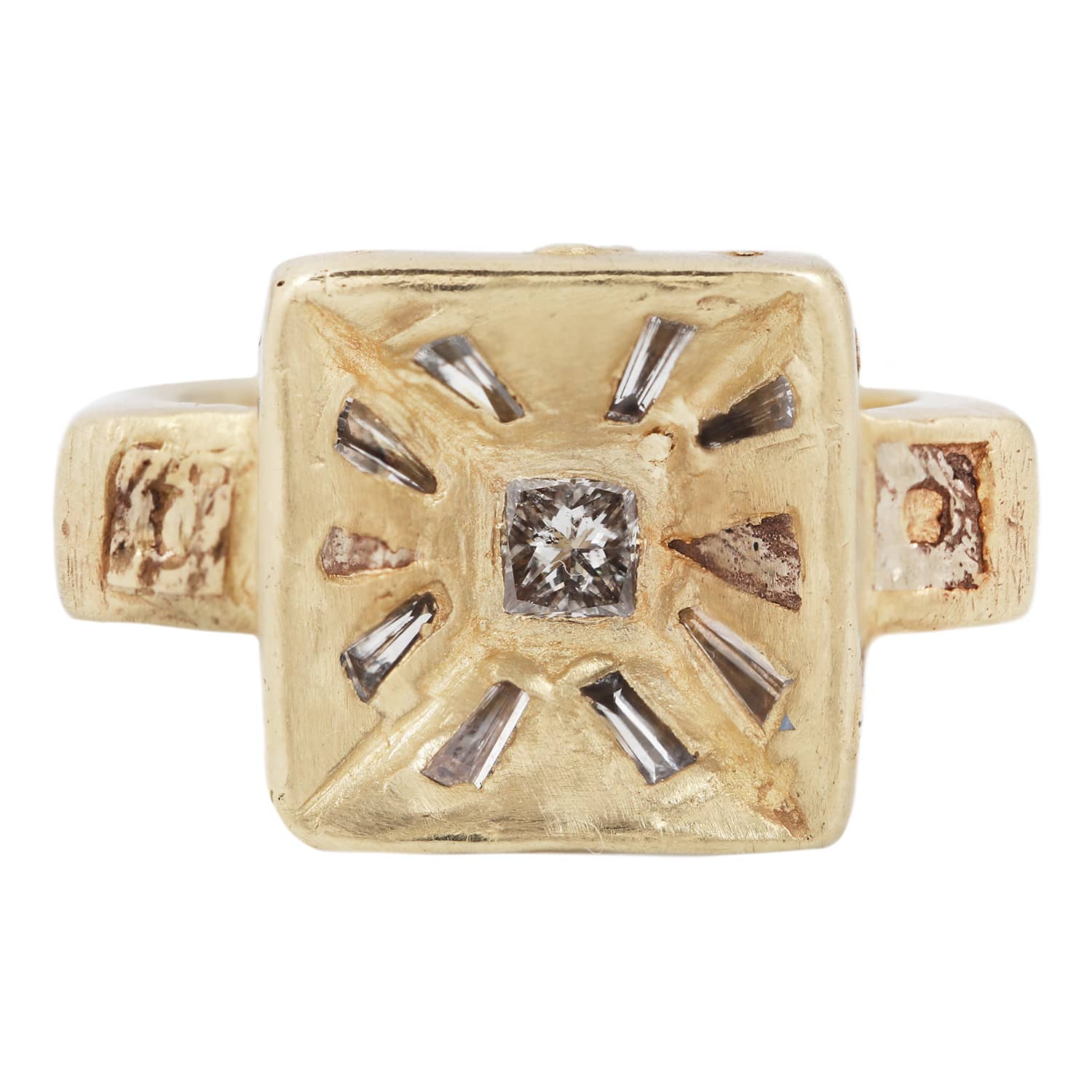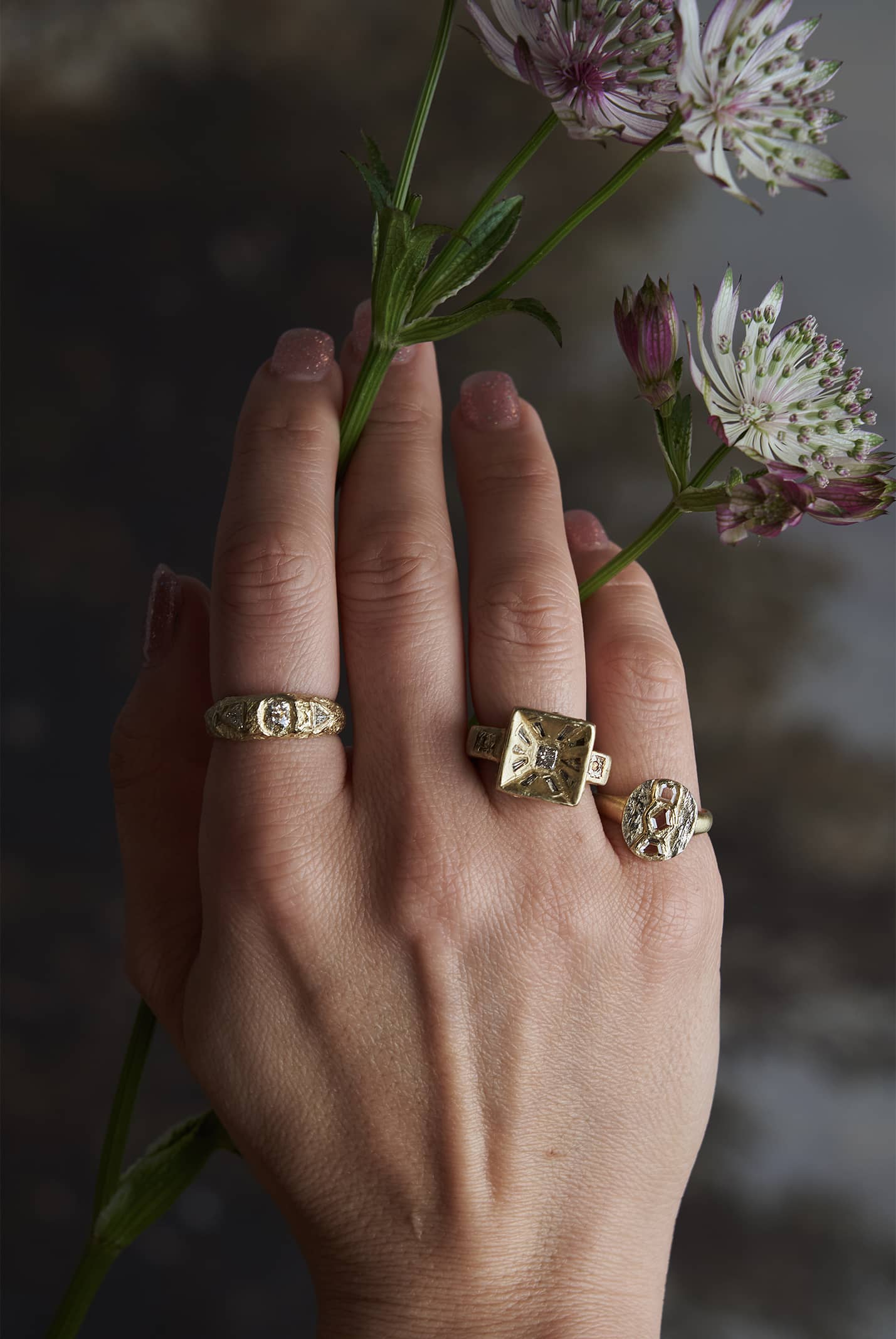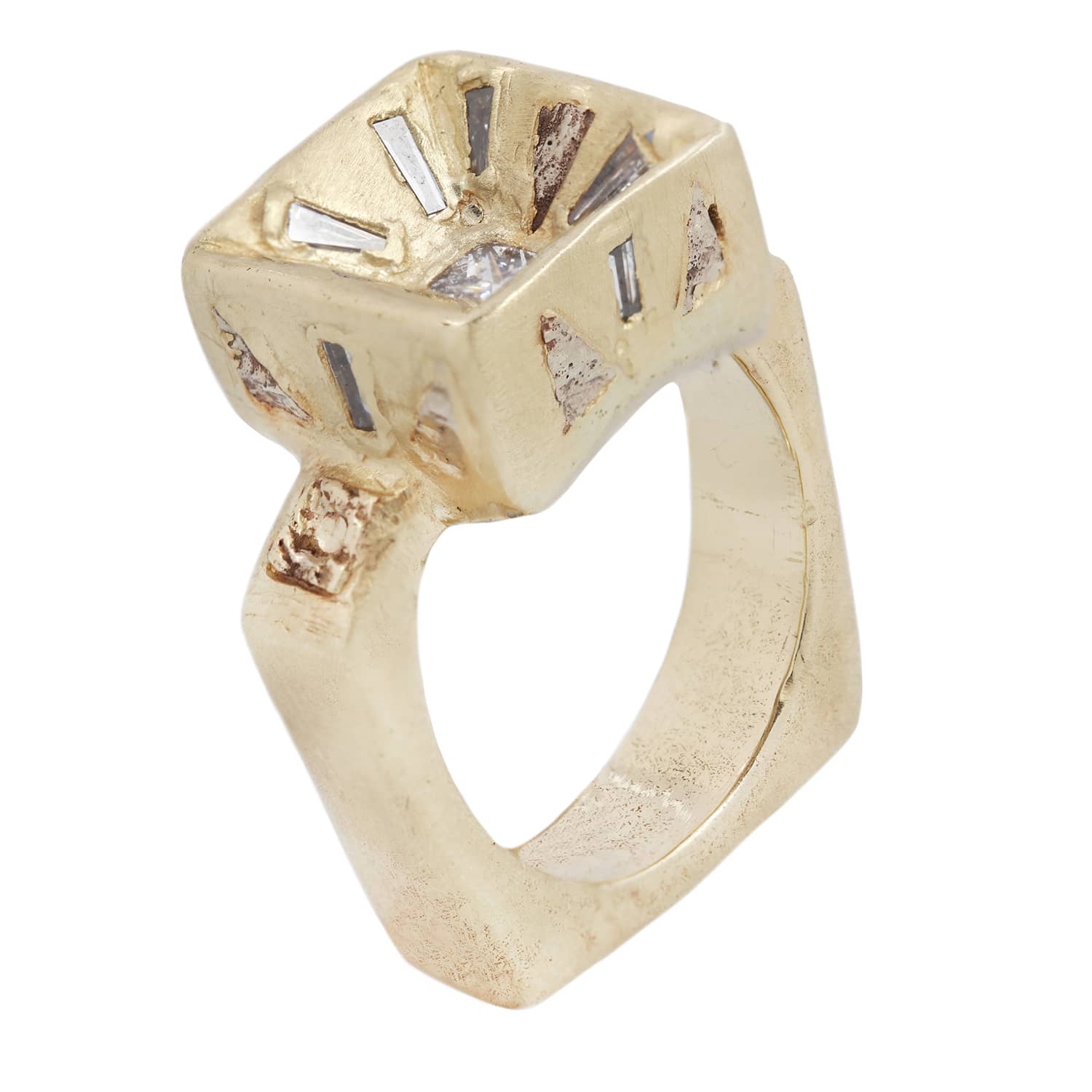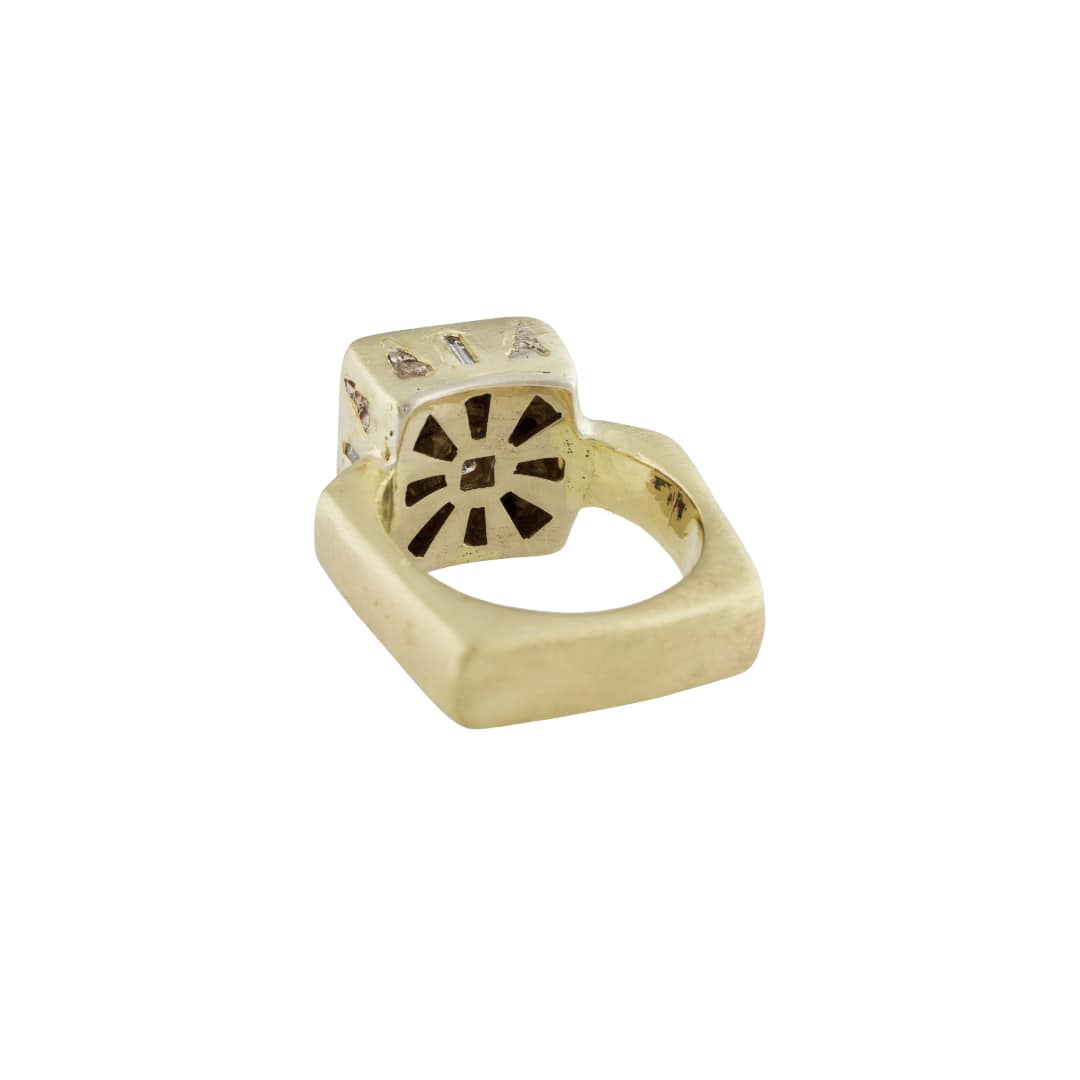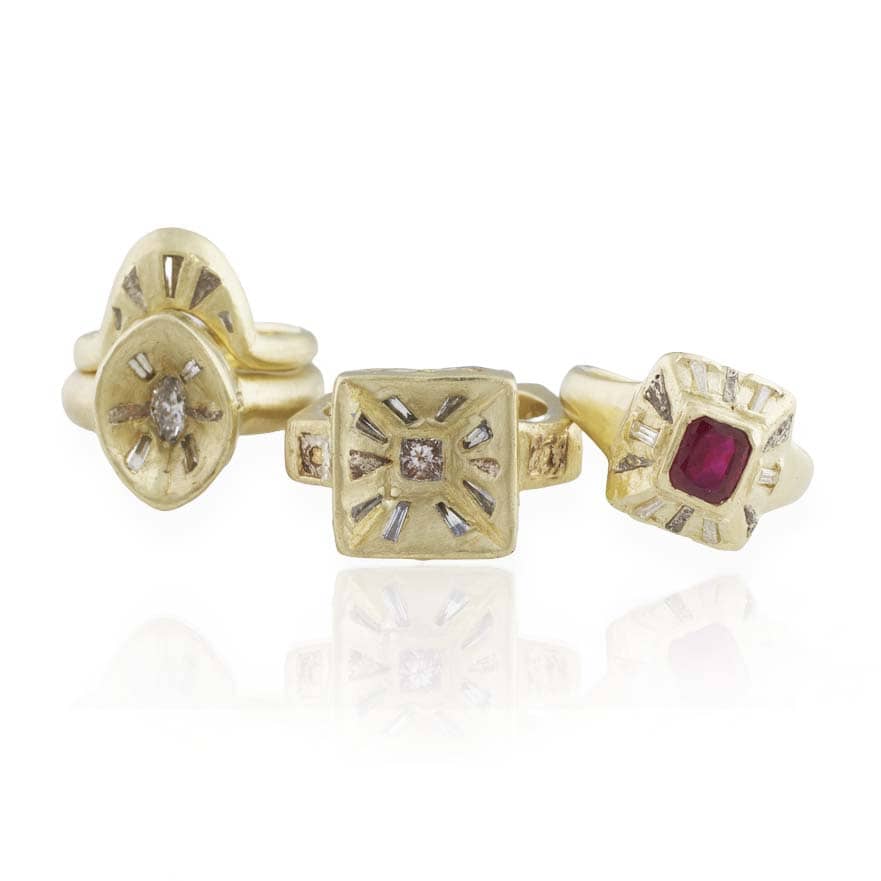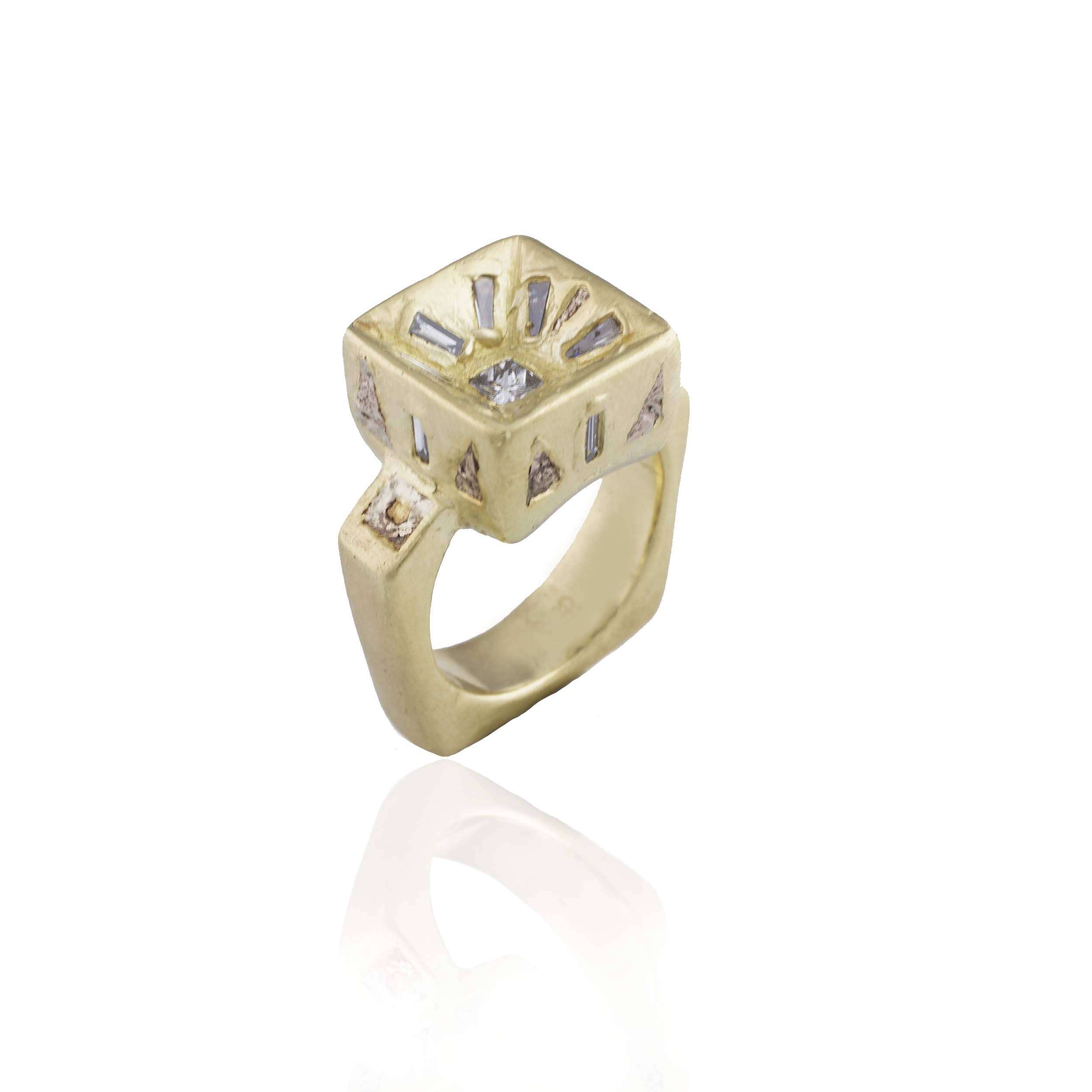 It's easy for us to compliment others on their outward appearance by commenting on their clothes or physical self. However, we often overlook the importance of celebrating someone's inner self. This is where my Mesa rings come in. Mesa, which is the Greek word for "inside," celebrates the internal work we do to better ourselves. It's not always easy to see the changes we make, but they are just as important as the changes we make to our outward appearances. 
I designed these rings to celebrate the work that goes into our internal growth. Congratulations on taking the time to focus on yourself! Internal growth can take many forms, whether it's psychological, spiritual, or emotional, and it's all worth celebrating. 
I believe that our internal and external selves are equally important, and that's why I designed these rings to be beautiful both on the inside and out. Your whole self is made up of both your internal and external selves, and they should never be mutually exclusive.
Specifications:
-One of a kind
-Recycled 14k white gold under gallery 

-Recycled 14k yellow gold 
-Recycled 14k white gold accents 
-Repurposed 0.18 G-SI2 Radiant cut center stone 
-Repurposed baguettes diamonds total carat diamond weight in ring 0.88 carats
-Available in size 6.75 (please inquire about custom sizing 
-A substantial amount of gold for a ring 
Mesa Ring