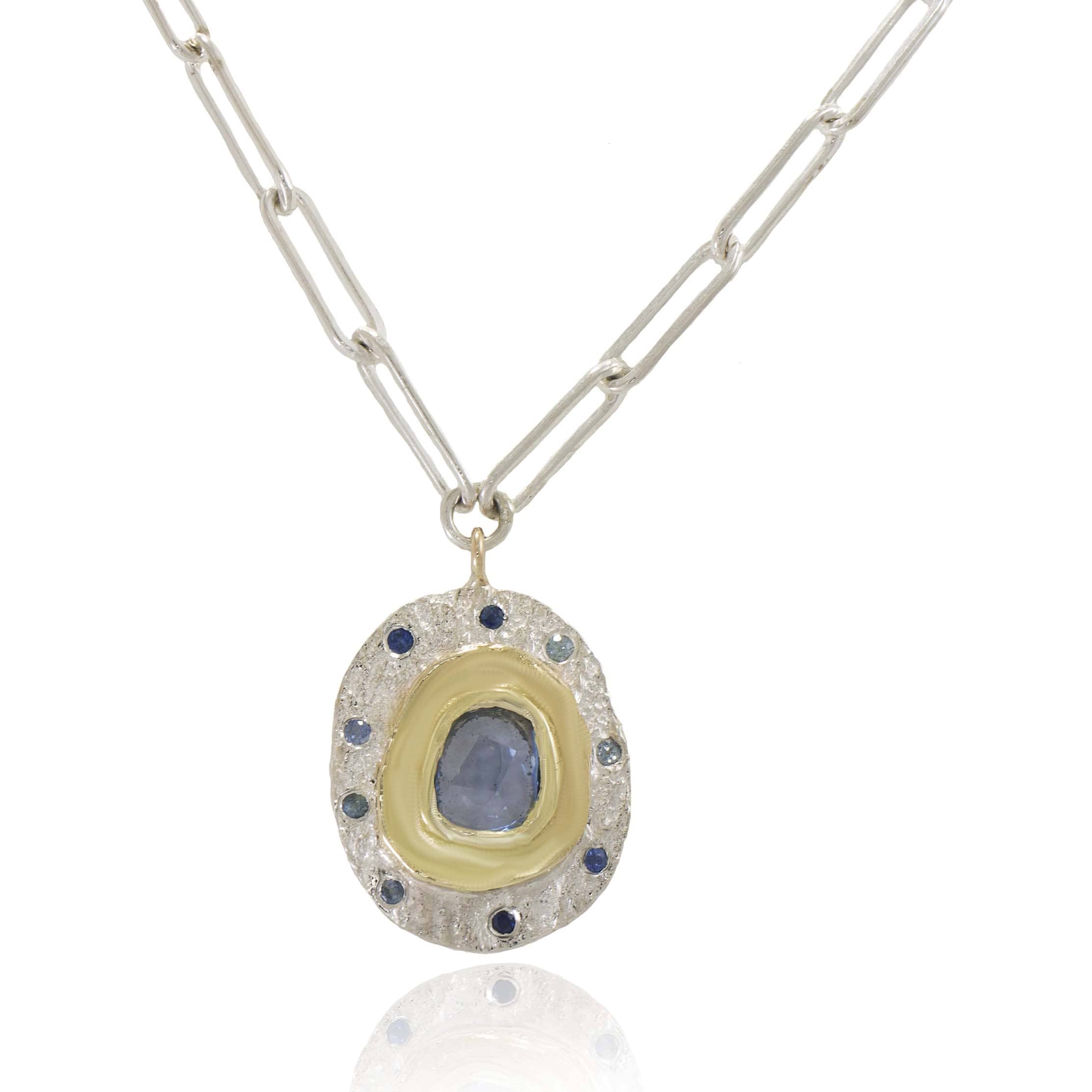 Silver Fragmented Necklace
A One-of-a-kind pendant on a staple chain. 
This center pendant is made of an outside band with sterling silver and an interior setting with 14k yellow gold. 9 sapphires are flush set in a halo orientation around a natural 1.11 carat Rose Cut Sapphire. The chain is a 18" sterling silver staple chain. 
Specifications: 
-14k yellow gold and sterling silver
-sterling silver 18" chain
-9 sapphires 0.20 total carat weight 
-1.11  carat Rose Cut Natural Sapphire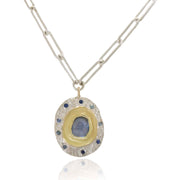 Silver Fragmented Necklace