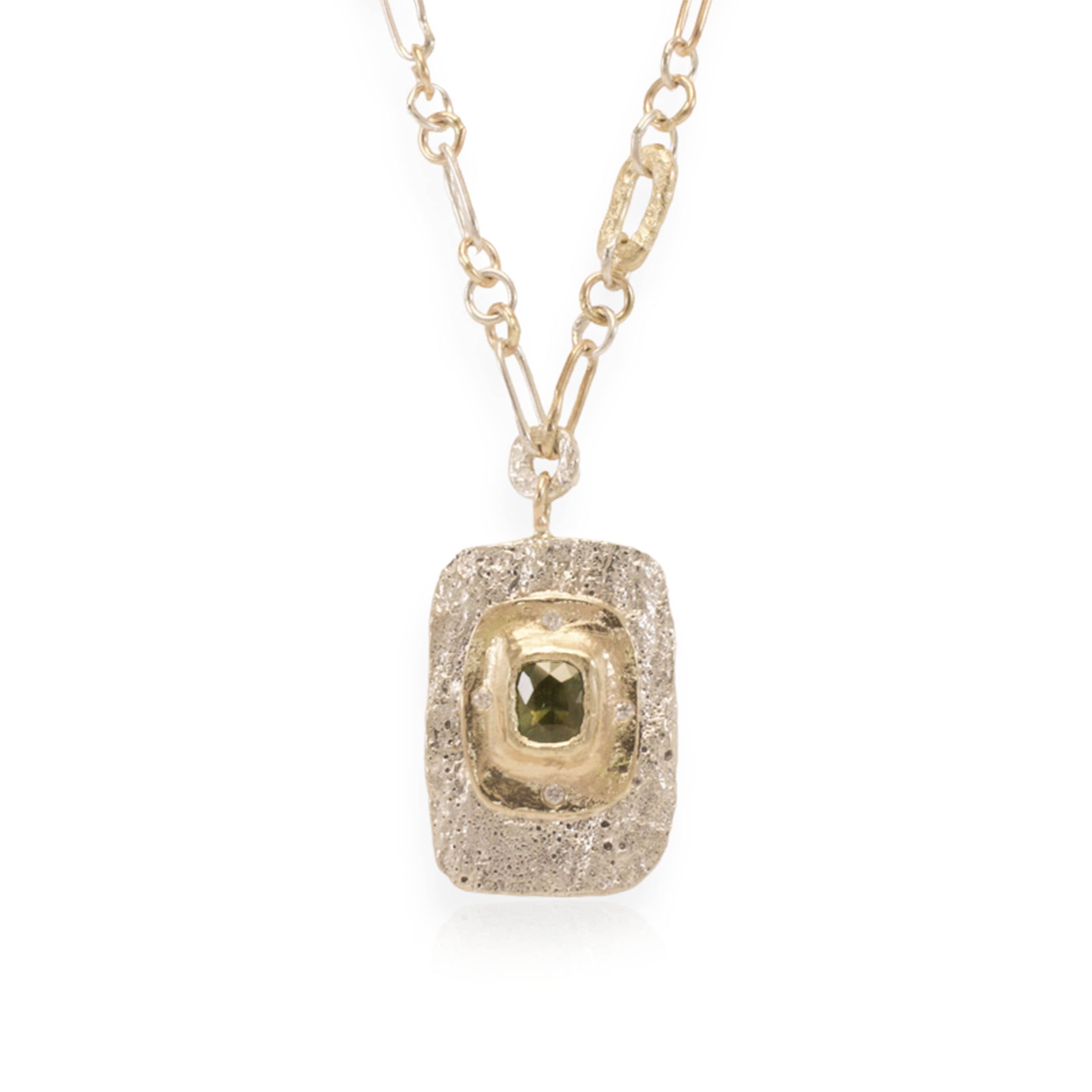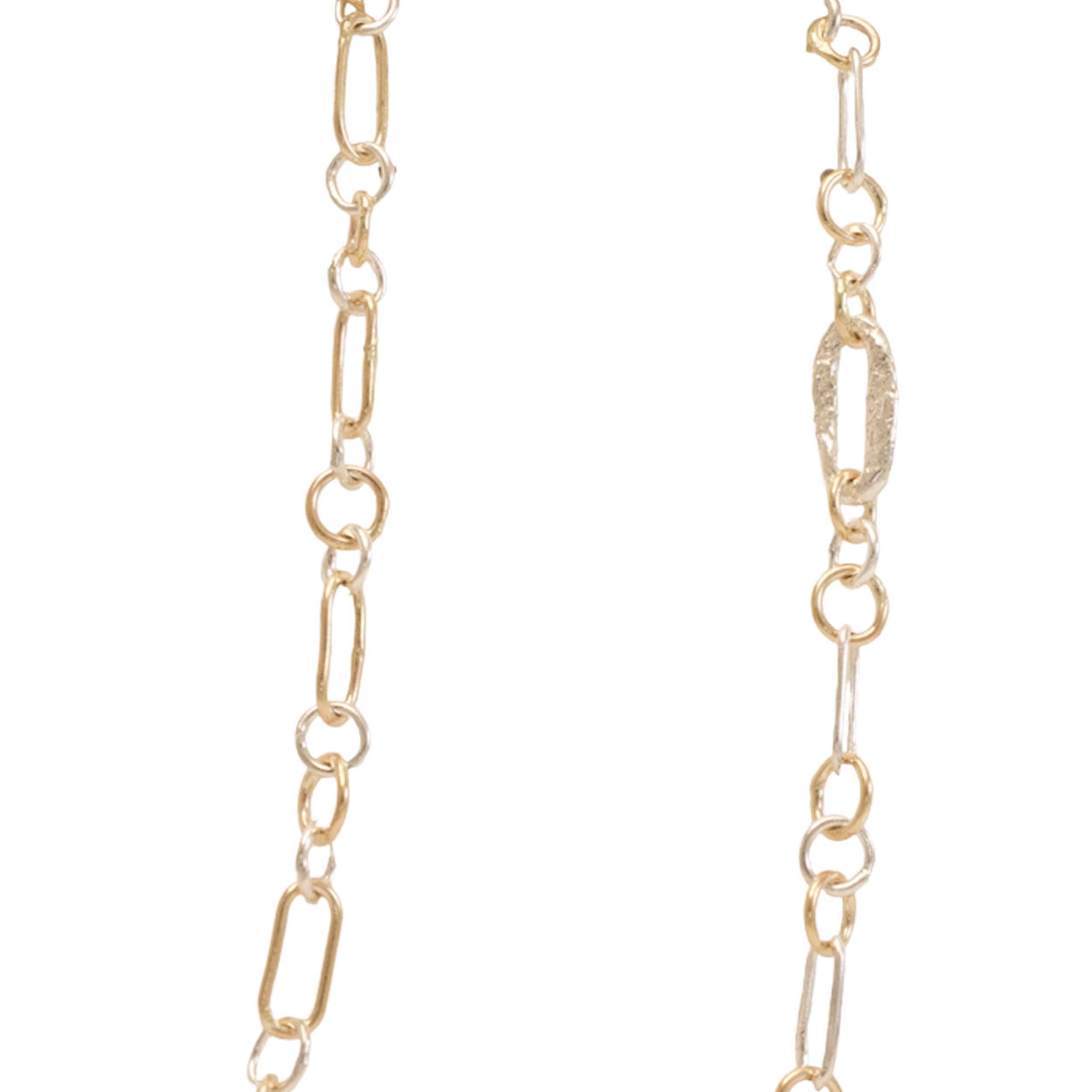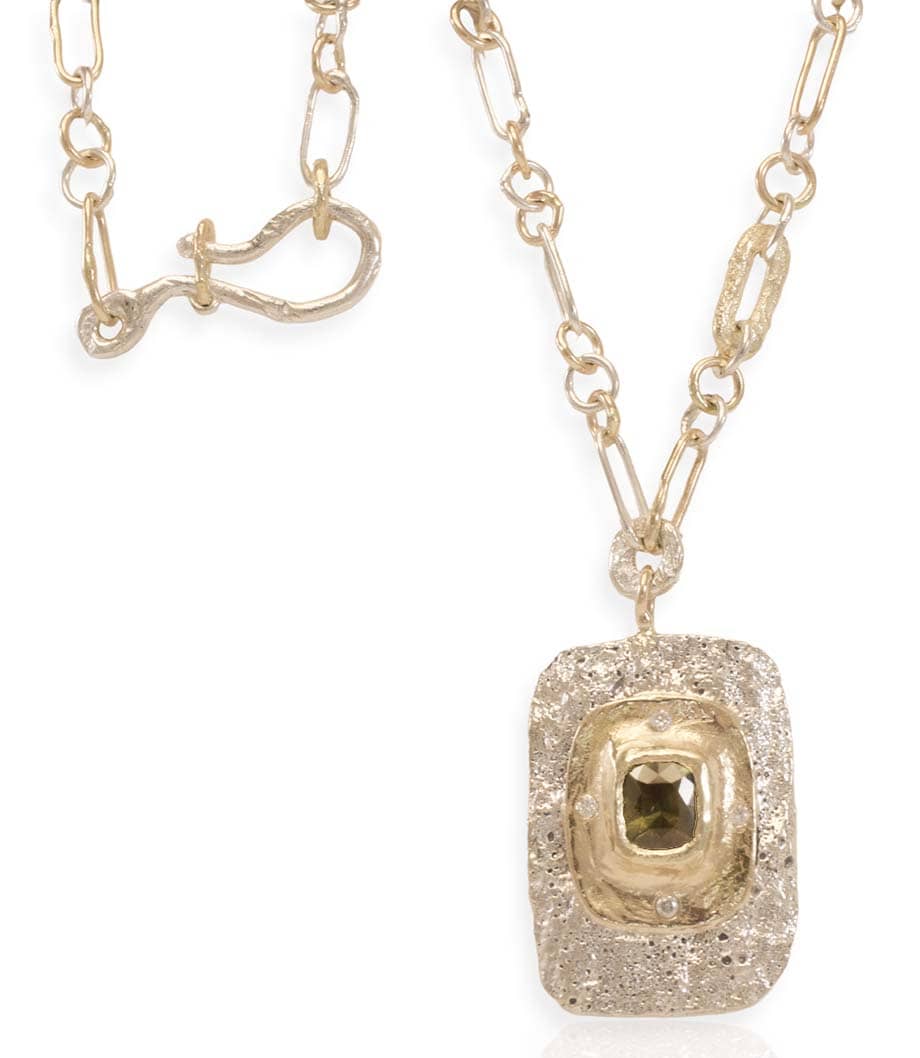 Square Fragmented Pendant
A One-of-a-kind pendant with a very unique bi-metal chain. 
This center pendant is made of an outside band with Sterling Silver and an interior setting with 14k yellow gold embellished with 4 recycled diamonds flush set in a halo orientation around a natural 1.02 carat Montana Sapphire. The chain is hand made rotating chain links of yellow gold and sterling silver. This piece comes with a unique rock texture clasp and the pendant is 17". Certainly a future heirlooms piece. 
Specifications: 
-14k yellow gold and sterling silver pendant and chain
-4 recycled diamonds 0.03 carats 
-1.02 carat Montana Sapphire no heat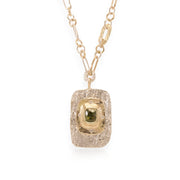 Square Fragmented Pendant