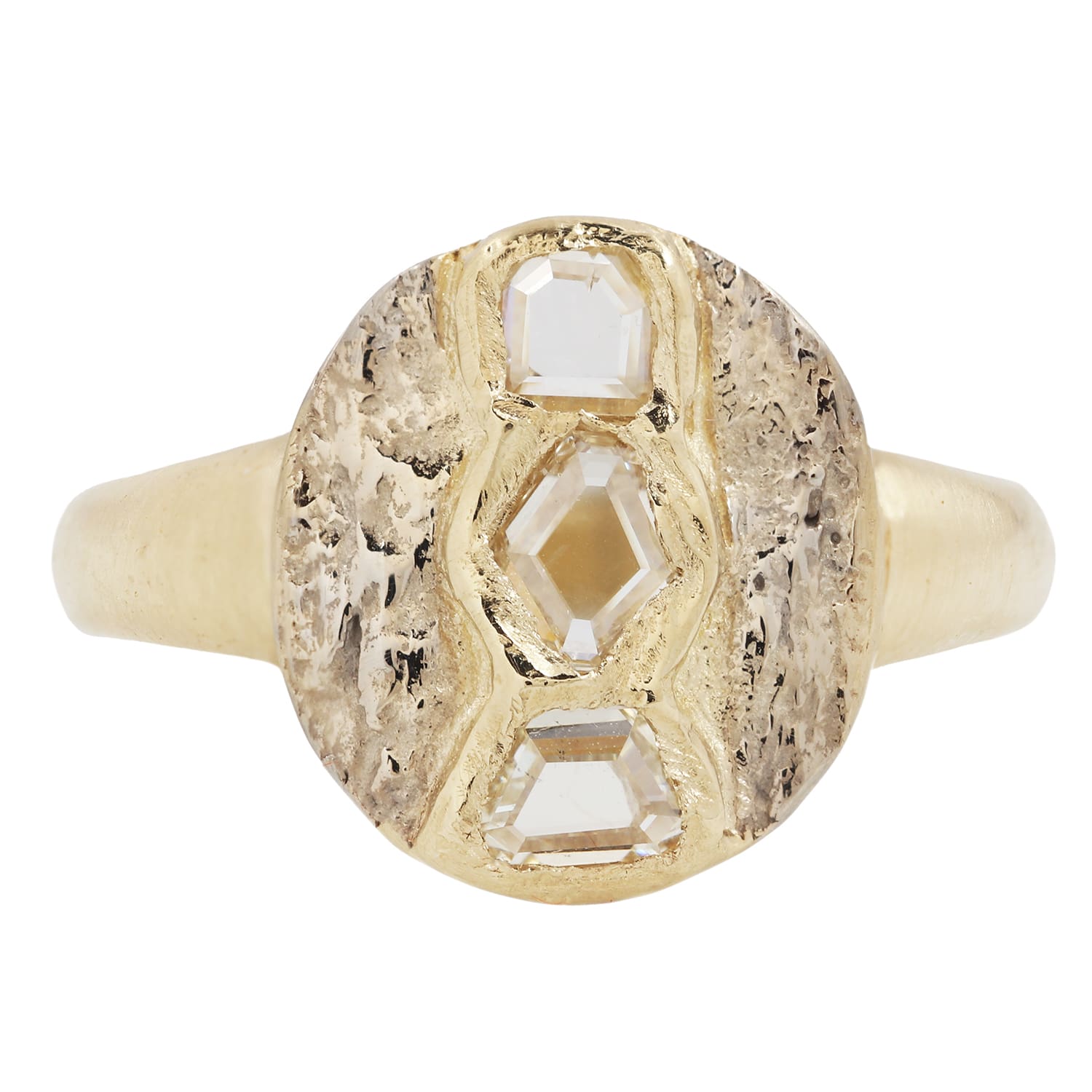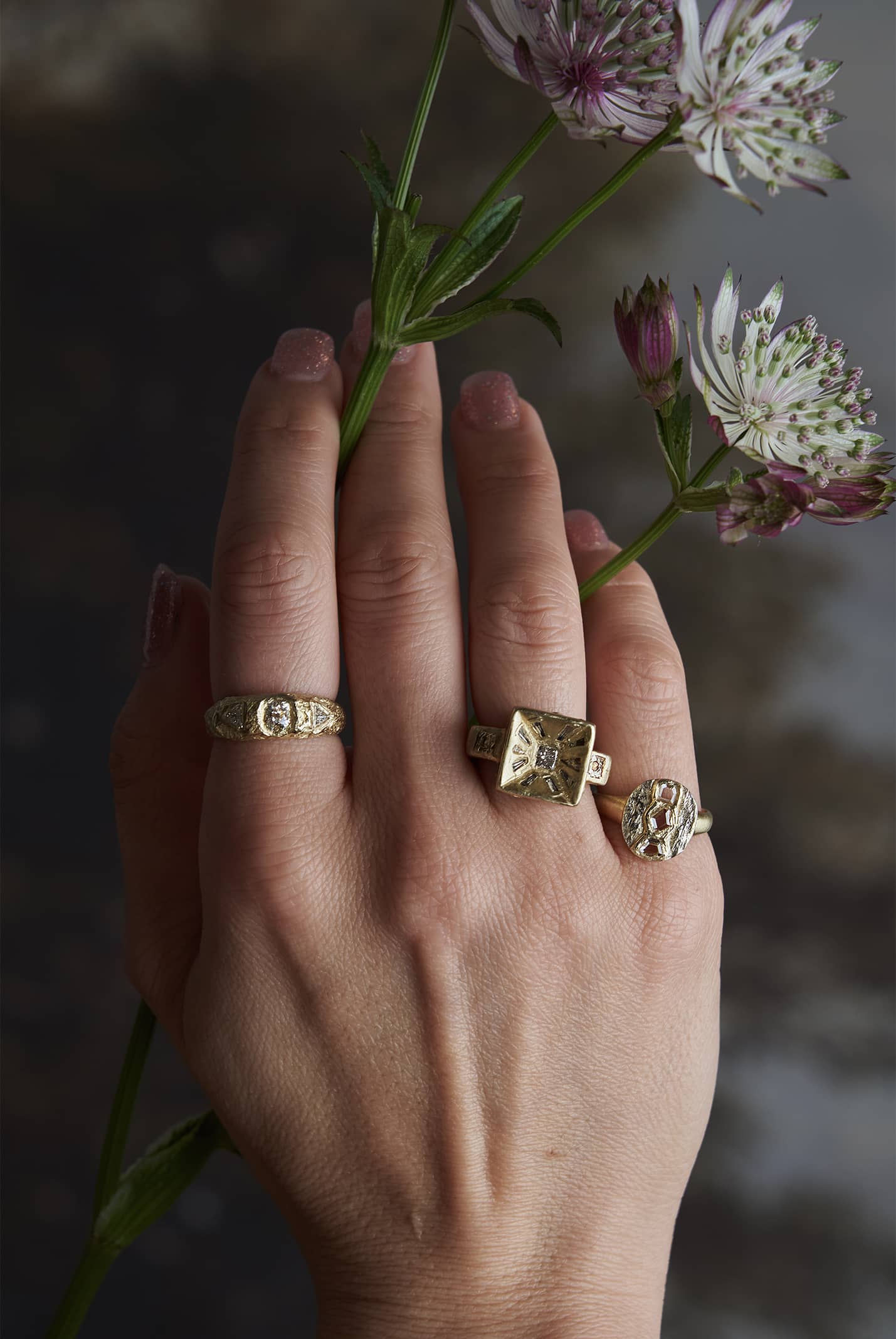 Symplegade Signet Ring II
Inspired by the ancient myth of Jason and the Argonauts where a group of sea folk had to work together to pass through a series of clashing rocks. This story perfectly evokes aesthetically and sentimentally this story. 
 Wearing the Symplegade ring I hope the wearer embodies and  is reminded them that life is about collaboration, working together to get through challenging hurdles. May your love and commitment to yourself or another allow you the strength to dodge any obstacle that may come you/your way and may you be as strong as the rocks you wish to move. 
Specifications- 
- Recycled 14k yellow gold with Recycled 14k white gold hand carved rock accents 
-0.50 Total Carat Weight Rose Cut Diamonds
-Size 6.5 (please inquire for sizing)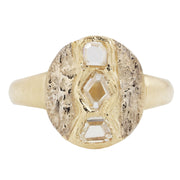 Symplegade Signet Ring II